The Perfect Solution for Healthy Eating and Fun Playtime!
As pet parents, we all want to give our furry friends the best life possible. We want to make sure they're happy, healthy, and entertained. But sometimes, mealtime can be a source of stress and worry.
Whether it's worrying about your dog eating too fast and getting an upset stomach or seeing them feeling bored and inactive, UFOFeeder™ is the perfect solution.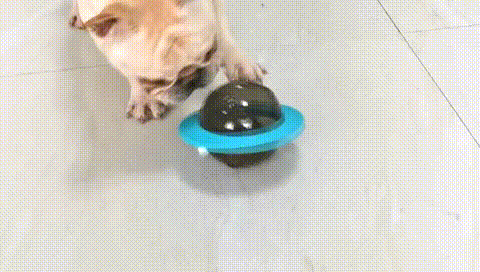 Slow Down Treats & Meal Time
The unique shape and design of the toy make it difficult for dogs to simply scoop out their food, encouraging them to work for their meal and promoting mental stimulation.
This not only slows down mealtime but also improves digestion, and reduces the risk of bloating and other health issues associated with eating too quickly.
The interactive nature of the toy will keep your dog engaged and mentally stimulated during mealtime, which can help prevent boredom and destructive behavior.
Your dog will be entertained and challenged while eating, making mealtime more enjoyable for them.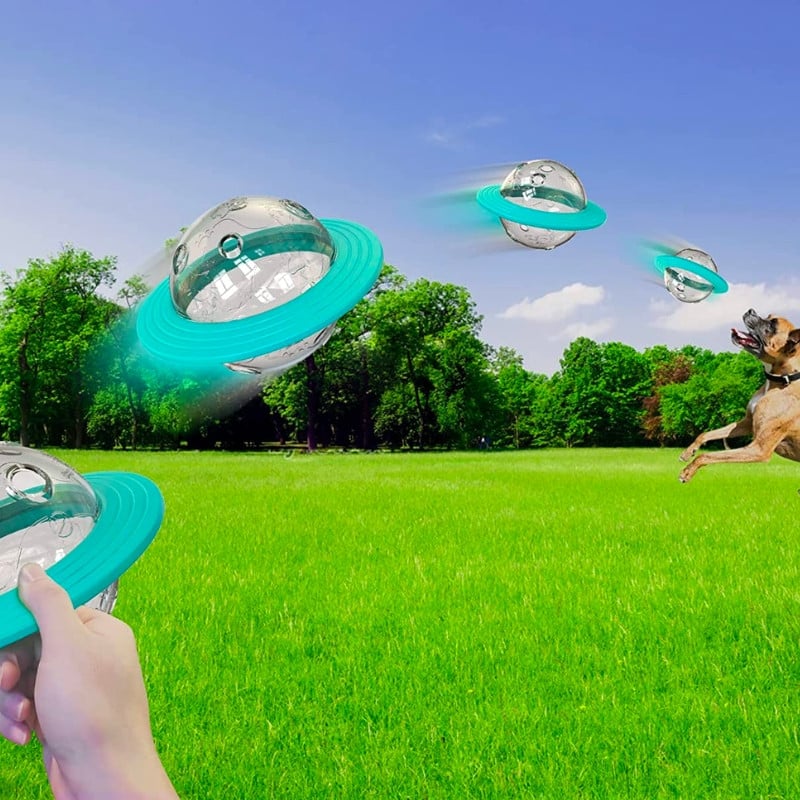 Fun & Interactive Flying Saucer Toy
The unique shape and design of the toy make it perfect for playing fetch or tug-of-war. Not only is it a feeding toy, but also a flying saucer toy that can be used indoor and outdoor.
Your dog will love chasing after the UFO as it glides through the air, and the added challenge of figuring out how to access the food hidden inside will keep them engaged and mentally stimulated.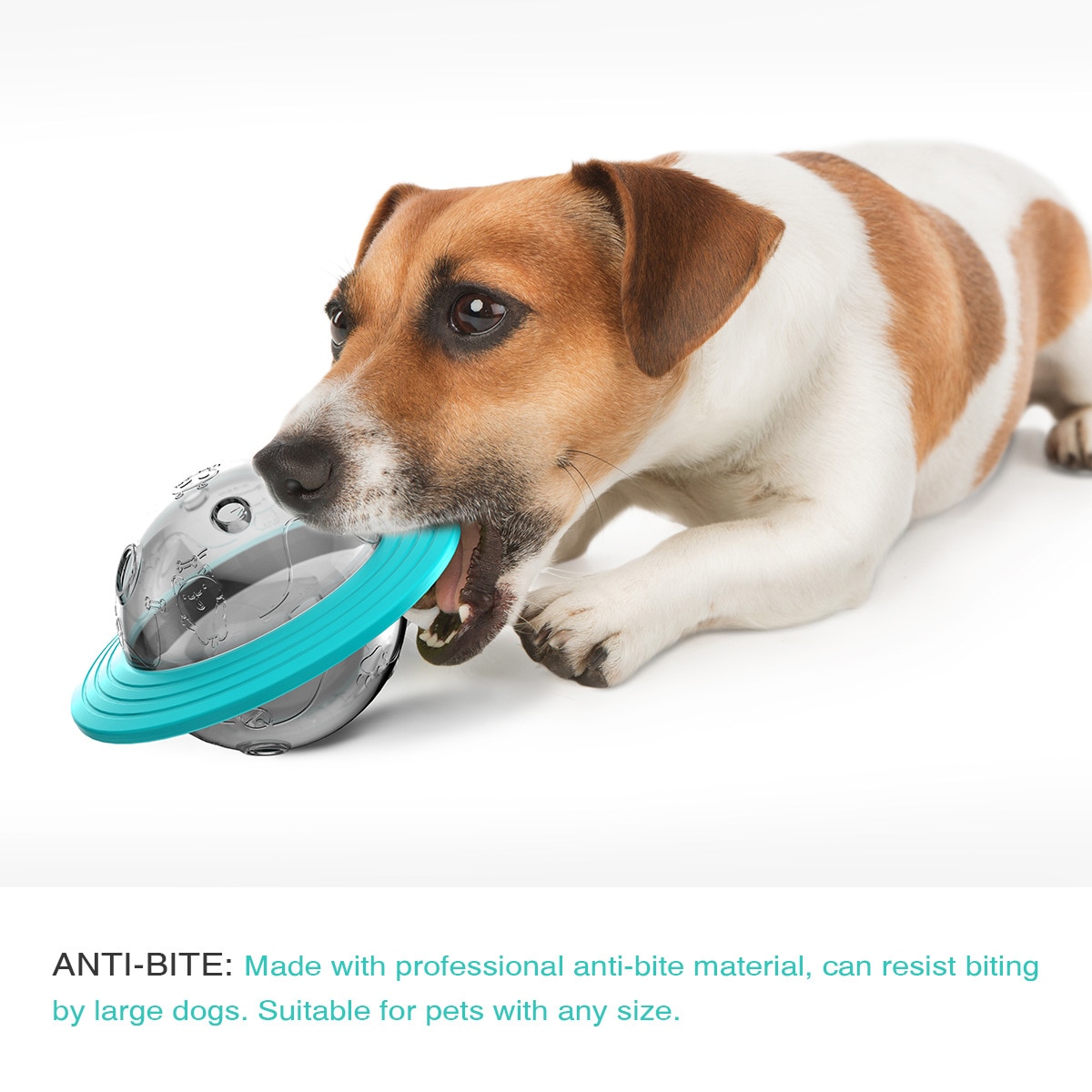 Designed To Be Indestructible
Made from extremely durable, non-toxic materials that are built to withstand even the most enthusiastic eaters.
Whether your dog is a heavy chewer or a playful pup who likes to toss their toys around, this toy is designed to withstand their playful nature. It is built to handle rough play and constant chewing without showing any signs of wear and tear.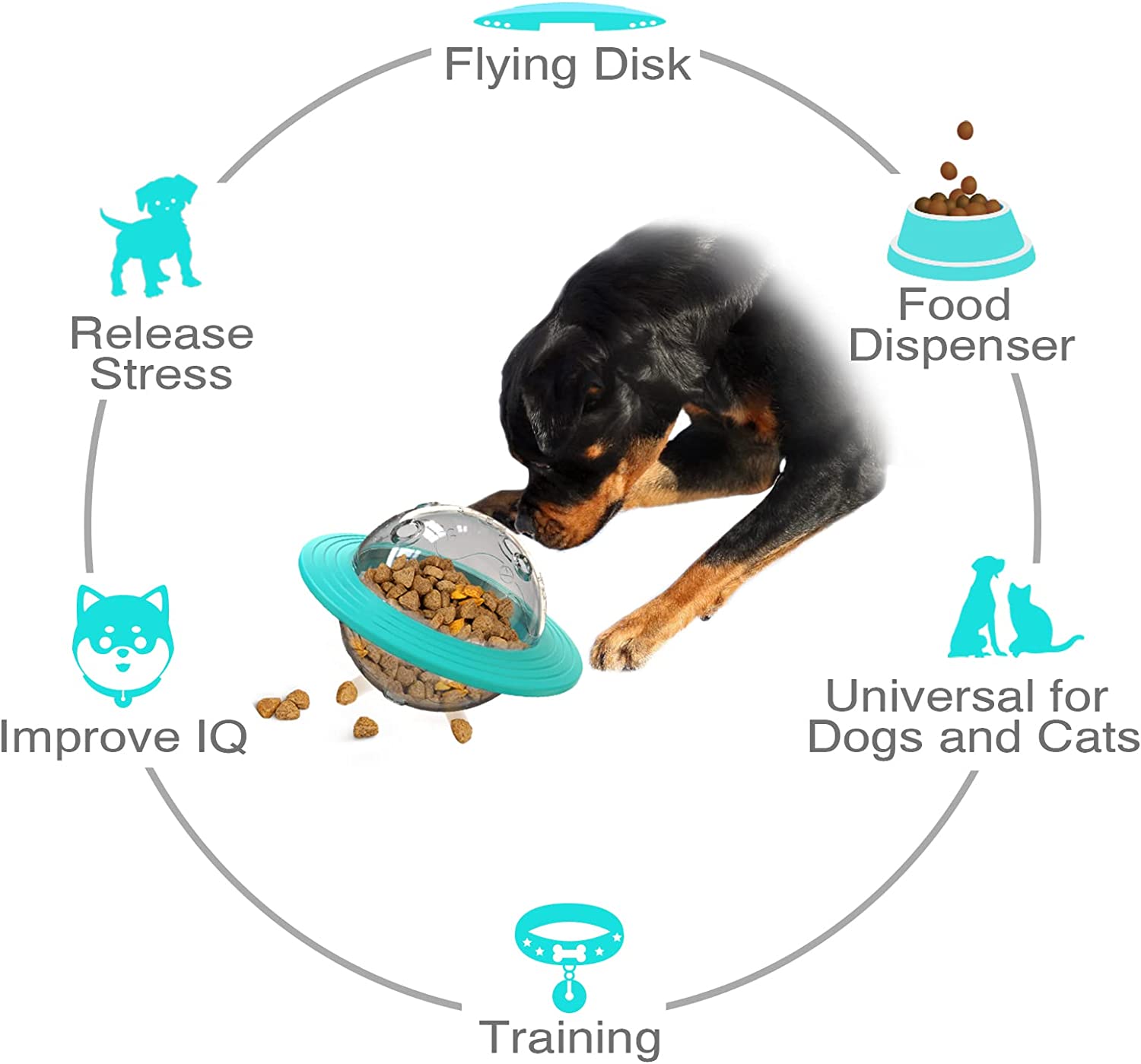 Improve intelligence
As dogs work to figure out how to access their food, they will be using their cognitive abilities such as problem-solving, memory and learning. This will help to improve their intelligence over time and make them more mentally sharp.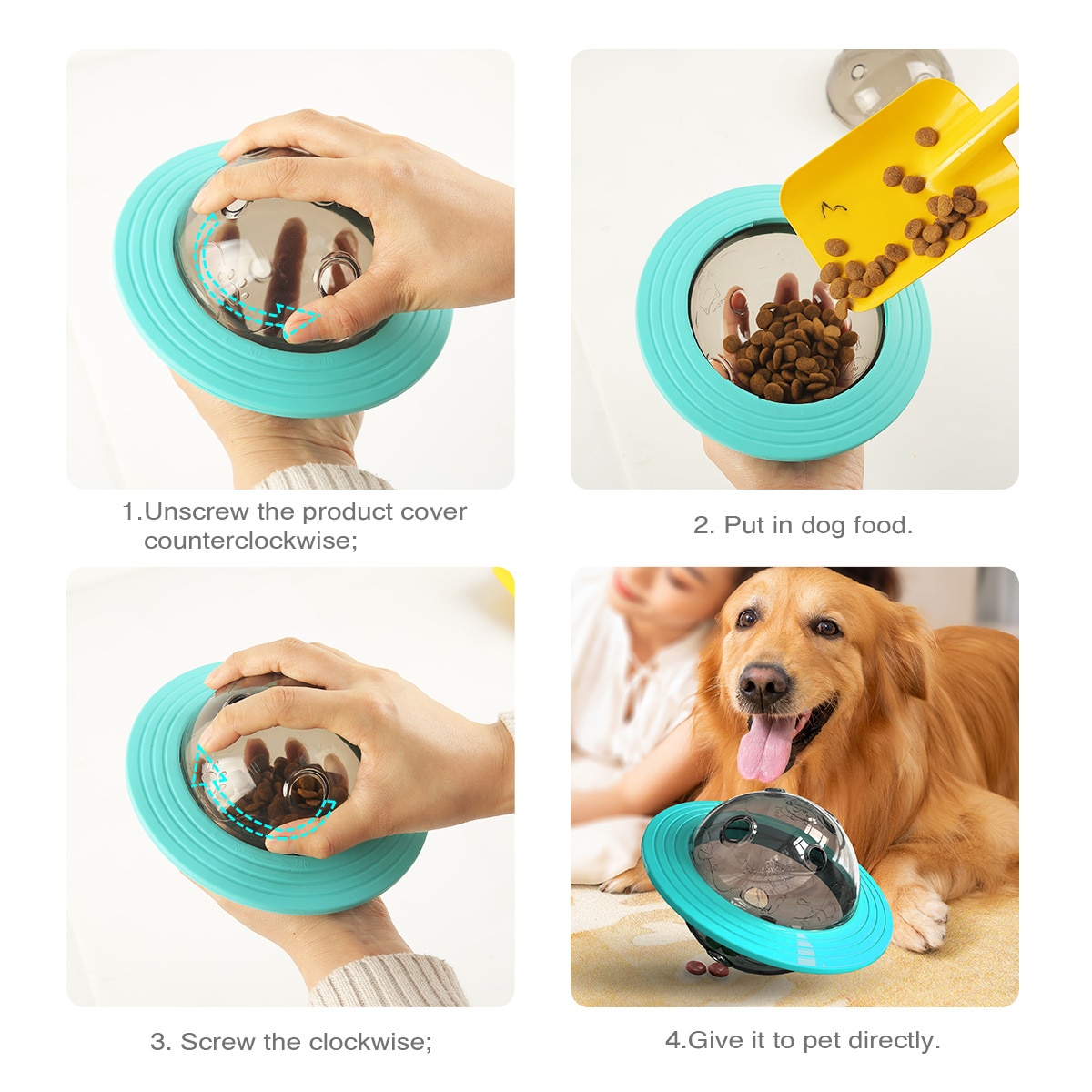 100% Safe For Dogs
Made from non-toxic materials that are completely safe for your furry friend to play with and eat from. This toy is thoroughly tested for safety before it is released to the market, so you can rest easy knowing that it has been deemed safe for your dog to use.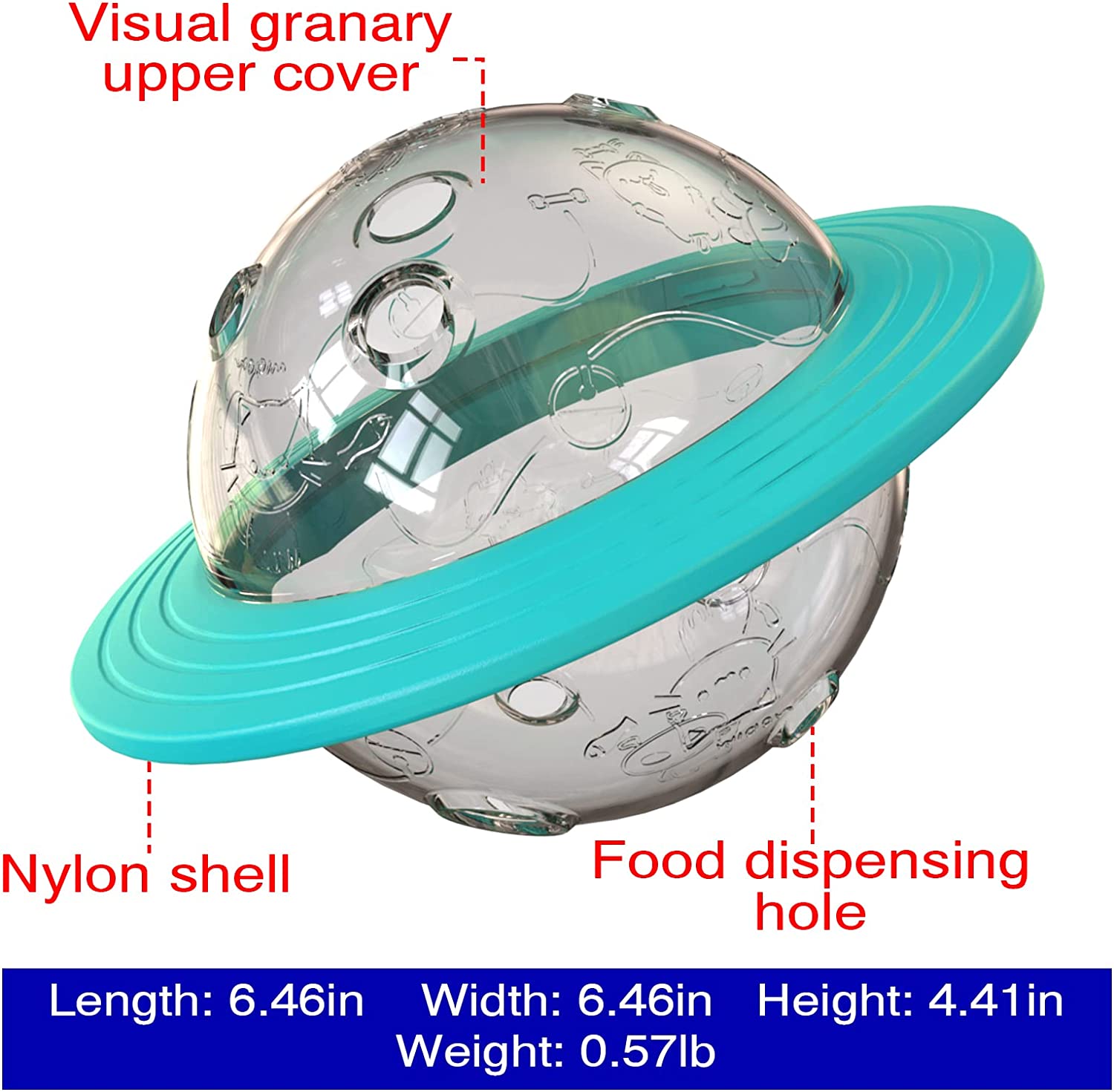 Easy To Clean
UFOFeeder™ is also easy to clean, so you can maintain it in a hygienic condition. The smooth surface and rounded edges make it easy to wipe down and keep clean, and it is also dishwasher safe.
Specifications
Material: Nylon
Weight: 165g
Size: 16cm*11cm