All you need is a garden or shower hose, any type of dog shampoo – and a dirty pup!
Unscrew the black connector and attach the Dog Sprayer to your garden hose. Or use the included shower adapter to connect it to your shower hose.
Fill the bottle with shampoo.
Set your desired spray mode and adjust the soap flow with the upper switch.
Turn on the water by pushing the handle once.
Bathe your dog.
Turn off the soap and rinse well.
The Fastest & Easiest Way To Bathe Your Dog!
Let's face it: Giving dogs a good bath can be a tedious and time-consuming task. Especially if your pup tries to escape at every opportunity.
Introducing the Dog Sprayer!
The Dog Sprayer was designed to simplify your bathing routine, from mixing soap to lathering, scrubbing and rinsing. Making baths much quicker, easier and more effective!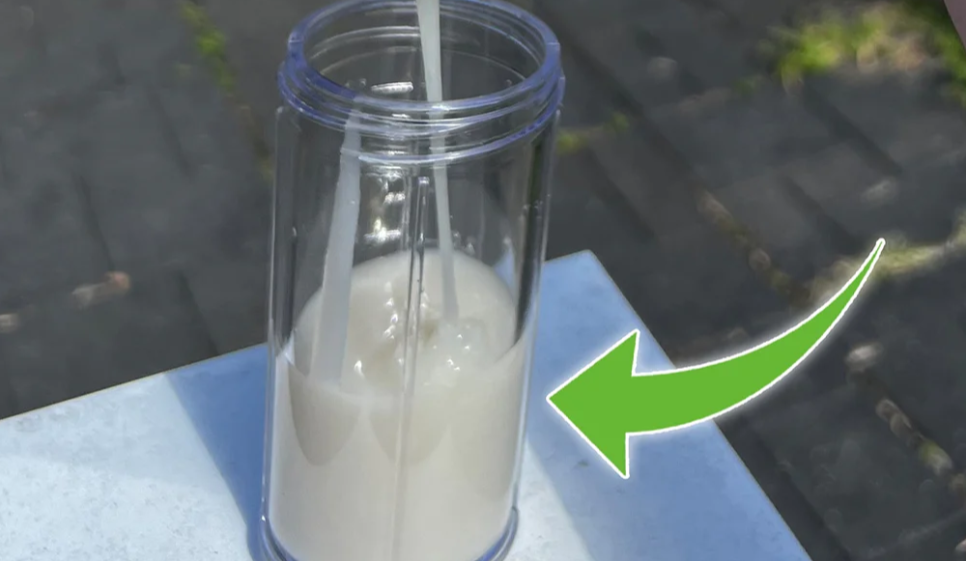 1. Prepare
Connect the Dog Sprayer to your garden or shower hose. Then fill the bottle with any type of dog shampoo. (Thick & thin works)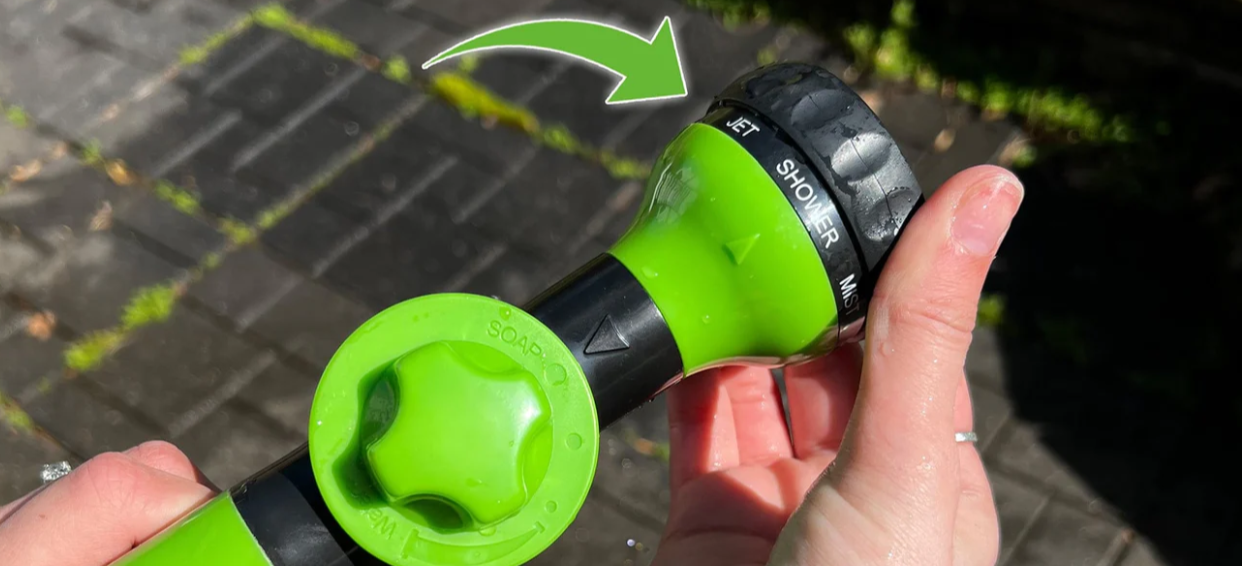 2. Set
Choose your desired spray mode on the nozzle head. The soap flow can be adjusted with the dial at the top.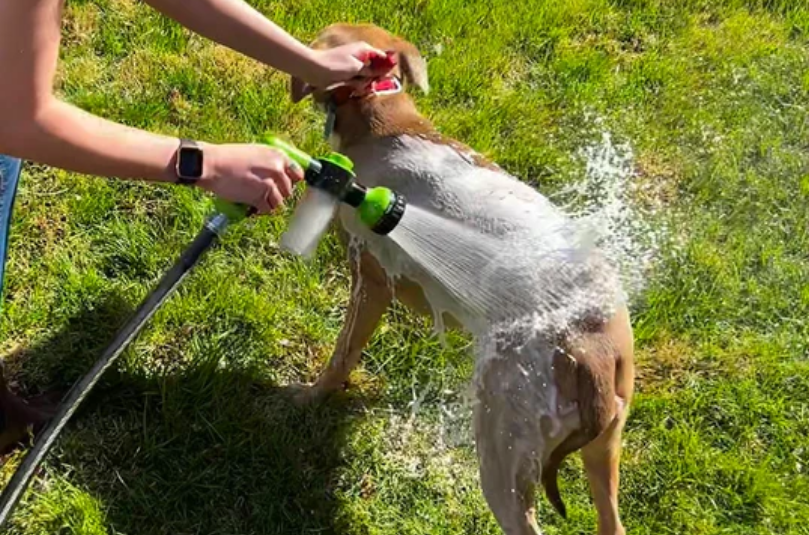 3. Bathe
Click the handle to turn the water on/off. The Dog Sprayer creates an effective soap mix as it sprays, so you'll get the job done in a snap.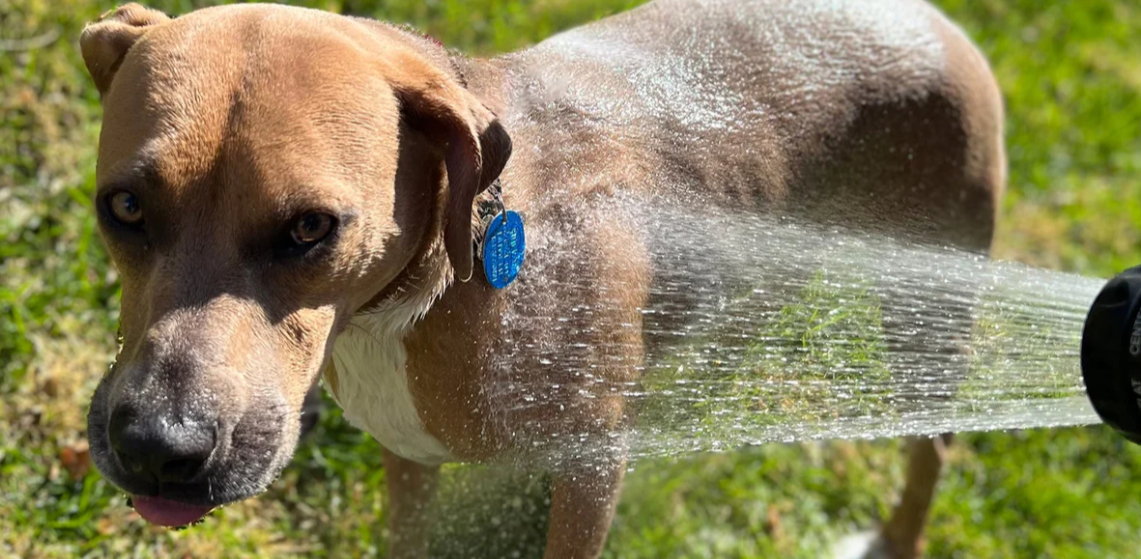 4. Rinse & Reward
Turn off the soap and give your dog a good rinse. Lastly, dry and reward your dog with treats and love!
Clean Down To The Skin.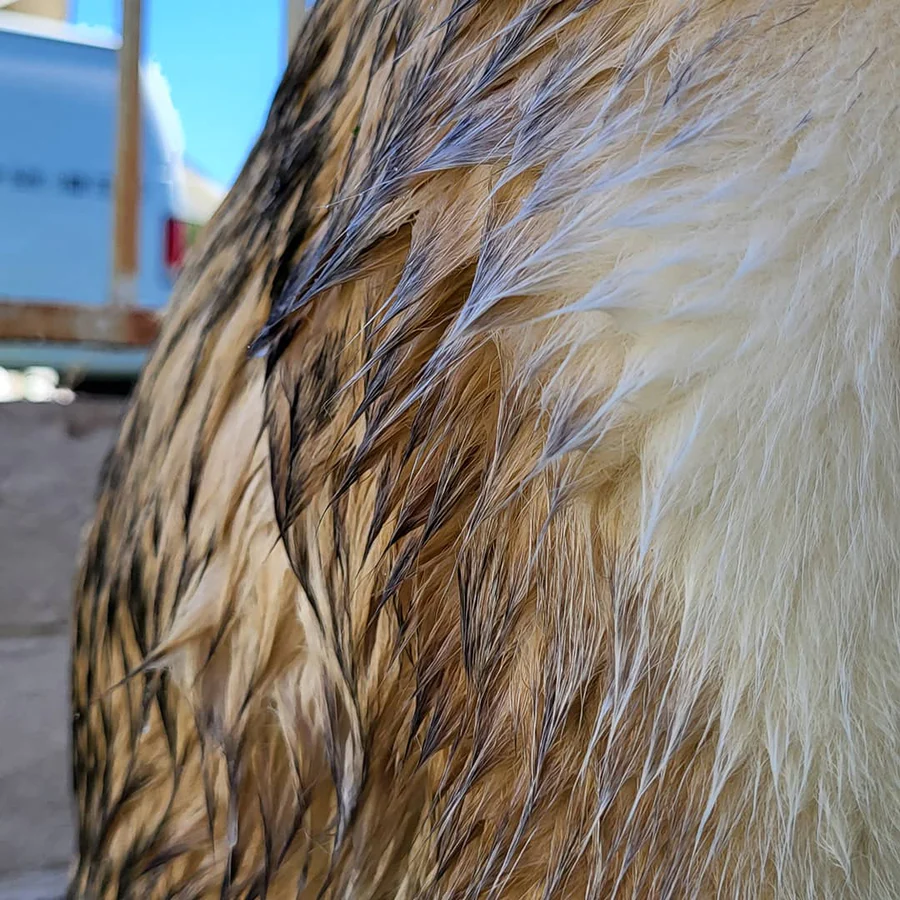 Feel more confident that your dog is actually clean & healthy. With 2x more pressure than an average hose, 8 dog-tailored spray modes and adjustable soap dilution, the Dog Sprayer will remove any stubborn dirt underneath the coat. Mud, poop, sweat, dandruff – it'll vanish!
Reduces Stress & Anxiety.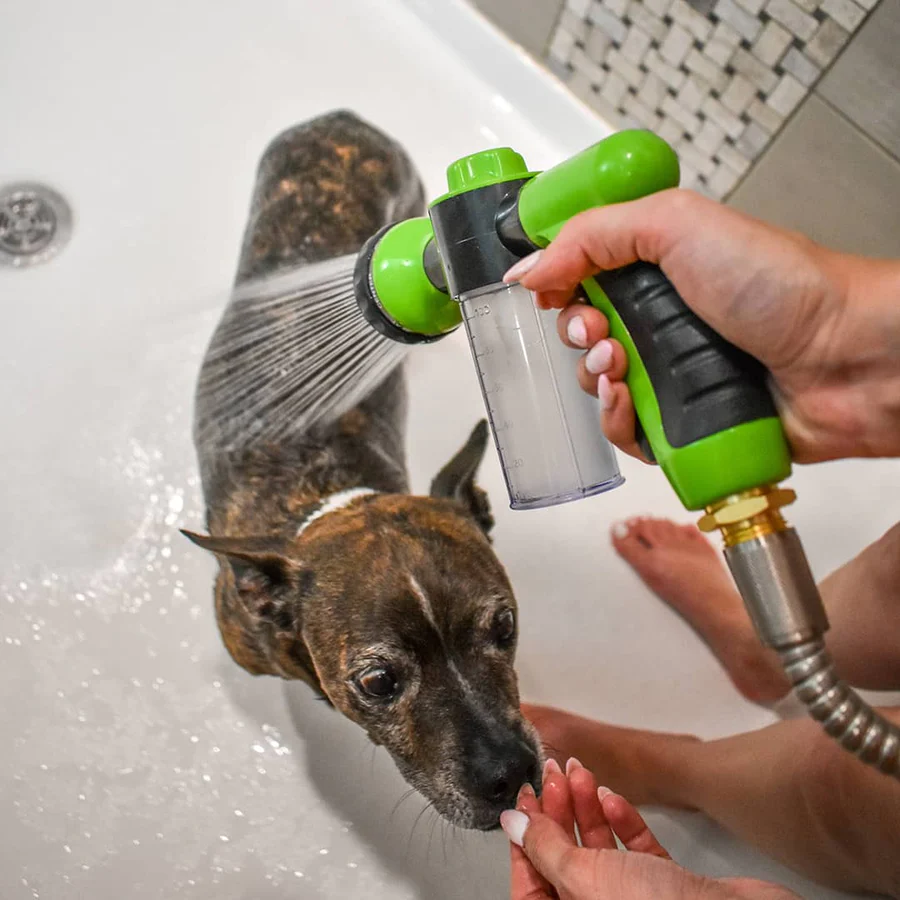 It's no secret that most dogs would rather skip bath time. The Dog Sprayer however creates a fast and seamless bath experience, helping your dog to stay calm during the process.
Groomer Recommended,Dog Approved.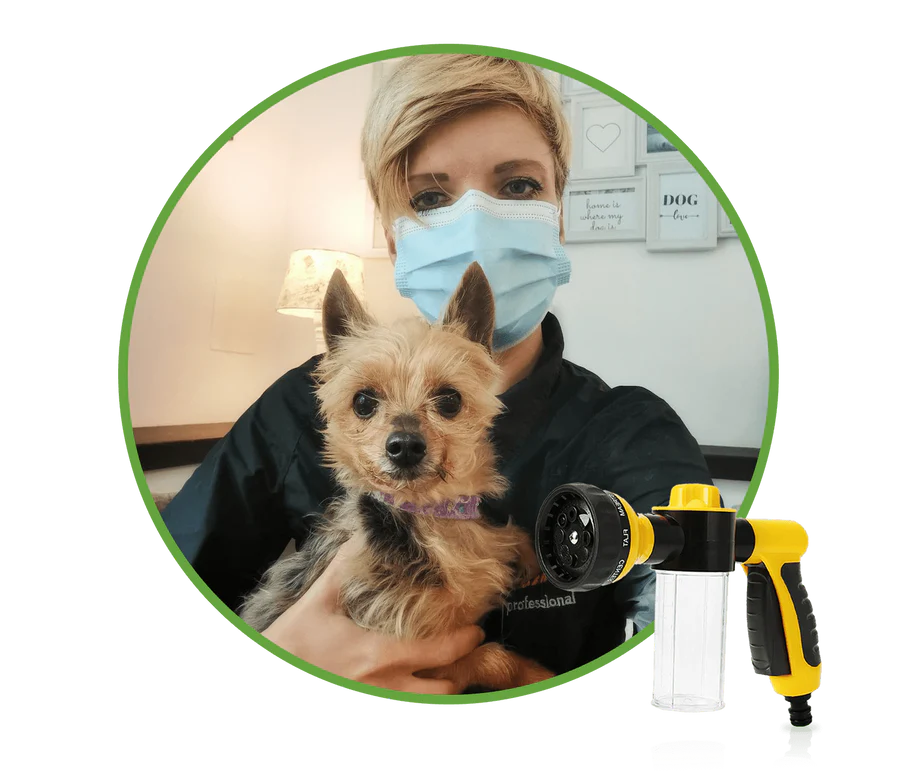 Dog groomers have searched for the best way to bathe more dogs in less time without sacrificing their professional standard. With thousands of 5 star reviews and amazing stories, our Dog Sprayer is the #1 most favored choice for faster, easier and more enjoyable grooming.
⭐️⭐️⭐️⭐️⭐️ Over 50,000+ Happy Customers

Our Promise
As fellow pet parents, we are confident that the Dog Sprayer will make grooming easier for you and your dog. This is why we offer a 60-Day Money-Back Guarantee: If you are not satisfied for any reason, you'll get a full refund!
Frequently Asked Questions
What if my dog doesn't like cold water?
-No problem! You can also use it in the shower to have full control over the water temperature.
The Dog Sprayer comes with an extra 1/2 inch adapter that fits all standard shower hoses in the USA. Simply remove your shower head, connect the adpater and the Dog Sprayer.
Does it fit my garden/shower hose?
-The Dog Sprayer fits all standard garden hoses in the USA (3/4 inch).
It also comes with an extra 1/2 inch adapter for the shower hose.
To install the Dog Sprayer, simply unscrew the black connector and attach the Dog Sprayer directly to your garden or shower hose (using the included shower adapter).
Does it work with thick coated dogs?
-Thanks to the effective water pressure and spray modes, the Dog Sprayer works fantastic with long, thick hair and double-coated dogs such as Huskies, Golden Retrievers, Newfoundlands and Bernese Mountain Dogs.
Do I constantly have to push the handle?
-No! The trigger will automatically lock in place once you push it, so your hand doesn't get tired holding it the entire time.
How long does the bottle last?
-The soap bottle holds 3.5 oz / 100ml and lasts up to 20 minutes whilst constantly on. This equals 2-3 sessions on average.
Does it work with medicated shampoo?
-It works with any type of shampoo! Whether you use regular or medicated shampoo, it won't affect the performance of the Jet.
Ask a question
-Need help or just want to say hi? Don't hestitate to contact us at support@antarcking.com or message us here!