OUR BIGGEST EVER SALE IS NOW LIVE! This is our biggest ever sale and must end once stock runs out.
WHY YOU WILL LOVE THE SMOOTHBRUSH™
SmoothBrush™ facilitates up to 80% more removal of loose hair from the top coat and undercoat reducing shedding and allergenic dander.
SmoothBrush™ adjustable deshedding teeth can be fully retracted to effortlessly strip loose hair from the SmoothBrush™ to make grooming as fast and easy as possible. Hair will never get tangled in your brush again!
SmoothBrush™ is completely harmless and uses massage nubs on one side of the brush, which are excellent for a massaging and dermal stimulation for a healthy coat.
SmoothBrush™ gently glides through the pet's coat and imitates the petting motion of your hand to relax and soothe your furry friend during combing.
SmoothBrush™ does not cut, damage or remove healthy hair from your pets fur.
SmoothBrush™ has a 30 day money back guarantee. If you don't love your SmoothBrush™ we will refund within 24 hours.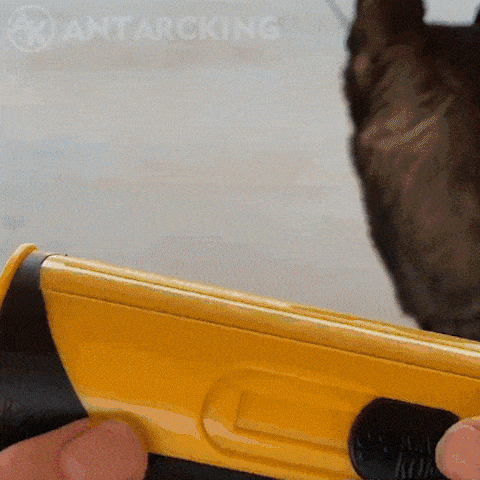 HOW TO USE YOUR SmoothBrush™
Our SmoothBrush™ is designed to be used on all dog and cat breeds. For best results, use short gentle strokes going from neck to tail avoiding less fur covered areas like the stomach. After the comb fills with hair, simply retract it using the slider and you will be able to effortlessly wipe or blow the hair off. Repeat as many times as needed and always use on a dry coat. Plus you'll get instructions on use delivered with your product.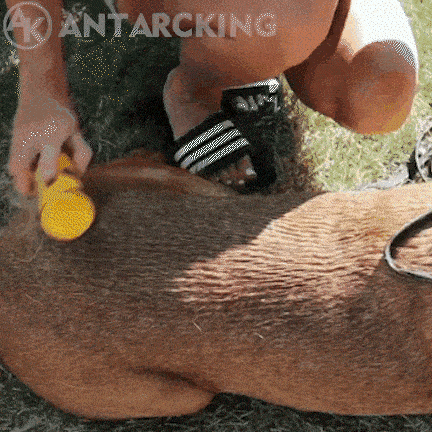 WHY CHOOSE THE SmoothBrush™?
At the SmoothBrush™ we have created a pet brush that removes hair more efficiently and keeps your dogs coat healthier than any other pet brush on the market. This is a genuine first in the pet industry and is the reason why we have so many pet owners and groomers using our brush.
By buying through the SmoothBrush you're supporting an Australian owned and operated business, which means you can rely on your items being quality and delivered on time.
Here's why you should choose the SmoothBrush instead of other brushes on the market.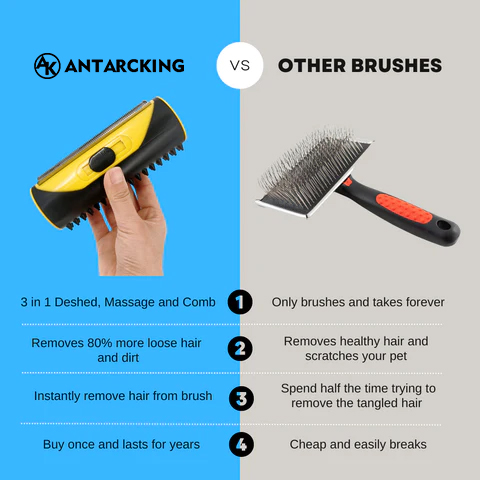 WE'RE BACKED BY PROFESSIONALS
The SmoothBrush™ is tested and recommended by Australian Veterinarians across the world to be used on your 4 legged friends. Vets recognise the SmoothBrush as a safe and effective way to keep your pets healthy and recommend to use our SmoothBrush™ every week no matter the length of their coat to "remove dead hair, distribute natural oils for a clean and healthy coat, stimulate the surface of the skin and get rid of dead and dry skin."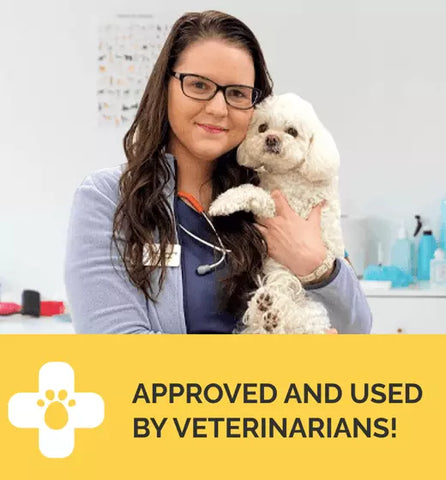 DON'T MISS OUT!
There's almost 150 000 dogs, cats and groomers across the world using the SmoothBrush™. Due to this high demand, we often sell out so please be patient with us as we try our best to keep up with demand. For any other questions or inquiries please contact service@antarcking.com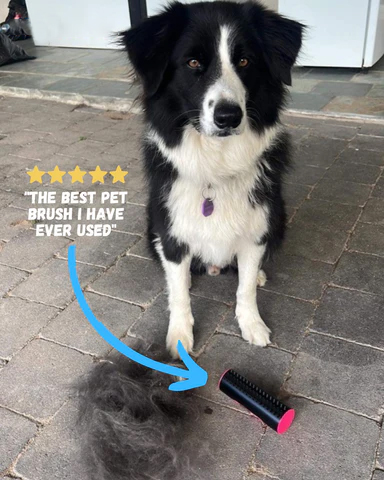 STILL NOT CONVINCED? TRY IT 100% RISK FREE
We want you to be totally psyched about the products you purchase from SmoothBrush™. If at any time within 30 days of receiving your order, you are not 100% satisfied, you may return it for a refund, no questions asked.
The SmoothBrush™ is also backed by a 3 year warranty for any manufacturing defects. We want the SmoothBrush™ to be the last pet brush you ever buy!