Protect Your Pet From Serious Health Issues By Eating Too Fast
Do you often find yourself watching your furry friend inhale their food with such speed, that you can't help but feel a pang of worry in your heart? Do they suffer from bloating, indigestion, or even vomiting as a result?
SlowFeeder™ is not just a bowl, it's a game-changer. Designed with love and care, this bowl features unique ridges and patterns that gently slow down your pet's eating pace, promoting healthier digestion and reducing the risk of choking and serious health conditions.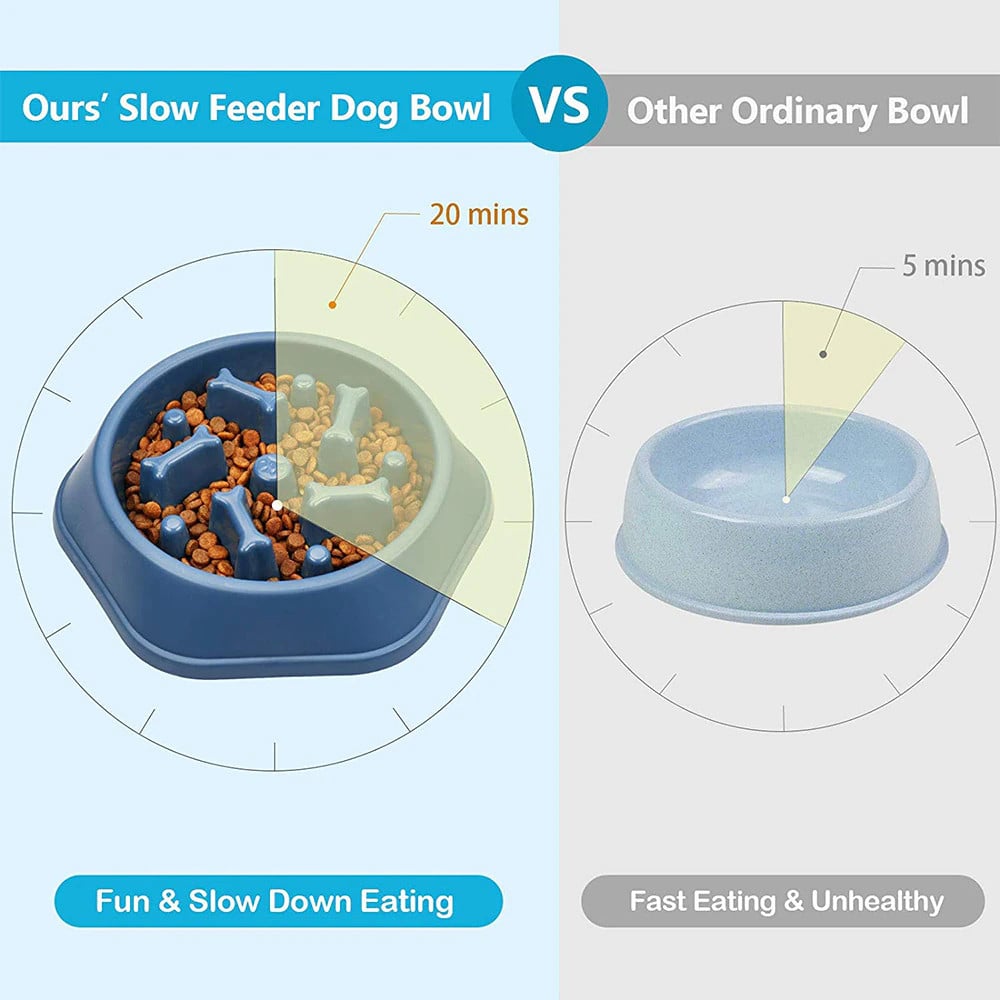 Prevent Obesity
Fast eaters tend to consume more food than they need, which can lead to weight gain over time. By slowing down the eating process, SlowFeeder™ promotes mindful eating and helps your pet to feel full on less food.
Reduce The Risk Of Choking & Obstruction
When a pet eats too quickly, they are more likely to inhale air along with their food, which can cause choking or blockages in the airway. SlowFeeder™ unique design helps to prevent this.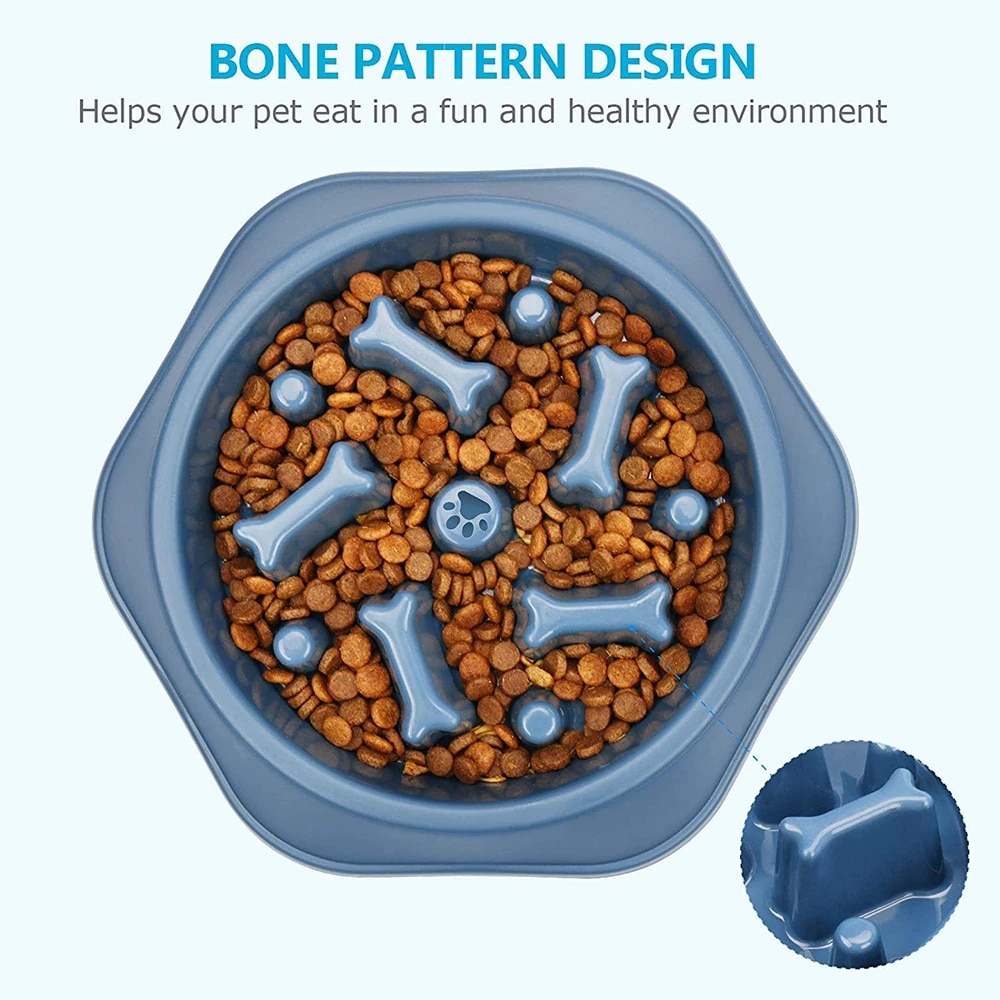 Improve Dental Health
When your pet eats too quickly, they are less likely to chew their food properly. This can lead to plaque and tartar buildup on their teeth, which can cause dental issues over time. The ridges and patterns help to encourage your pet to chew their food more thoroughly, which in turn helps to improve their dental health.
Improve Overall Behavior And Temperament
A pet that eats too quickly is often left feeling unsatisfied and may become anxious or aggressive as a result. SlowFeeder's design promotes a relaxed and comfortable eating experience, which can help to improve your pet's overall behavior and temperament.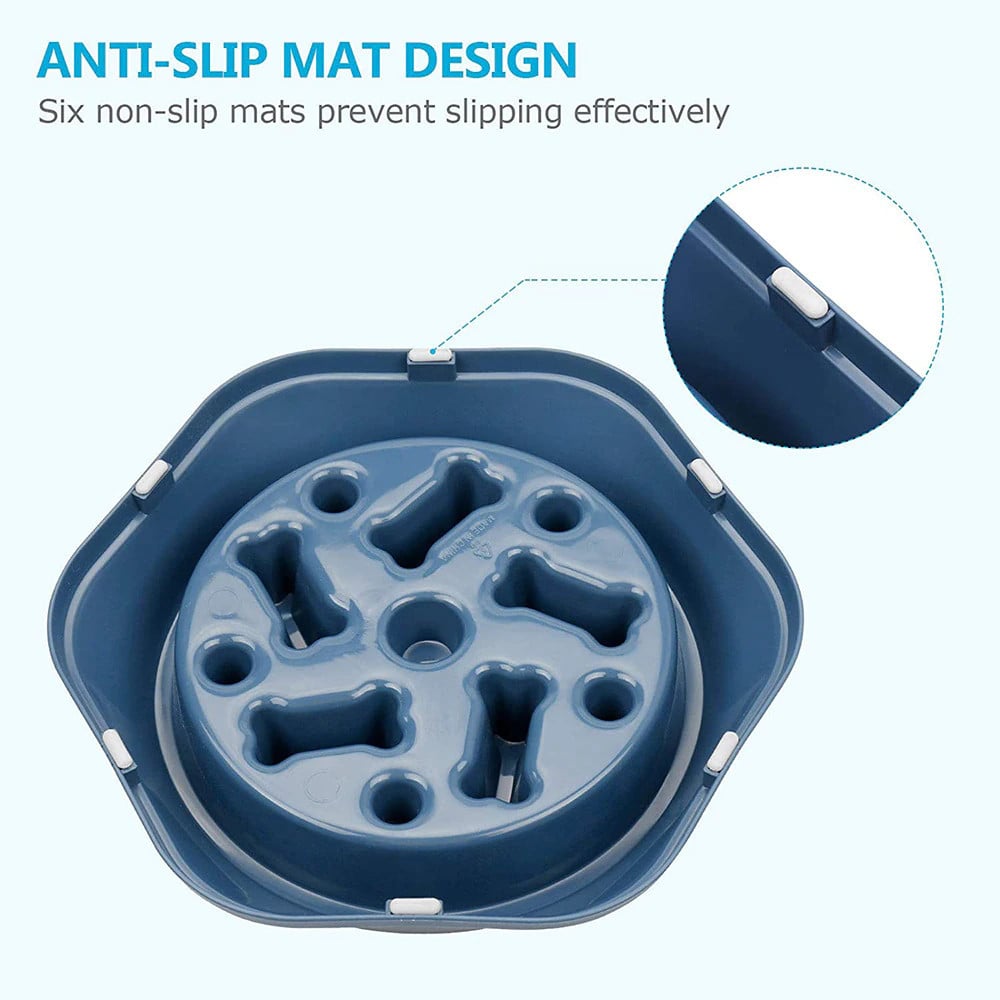 Anti-Slip Design
The anti-slip design of SlowFeeder™ means that it will stay in place on any flat surface, even on smooth and slippery floors, ensuring that your pet can eat comfortably and without any interruptions.
This added feature is especially useful for pets who are prone to pushing their bowls around while eating. It eliminates the risk of spills and mess, making mealtime clean and stress-free for pet owners.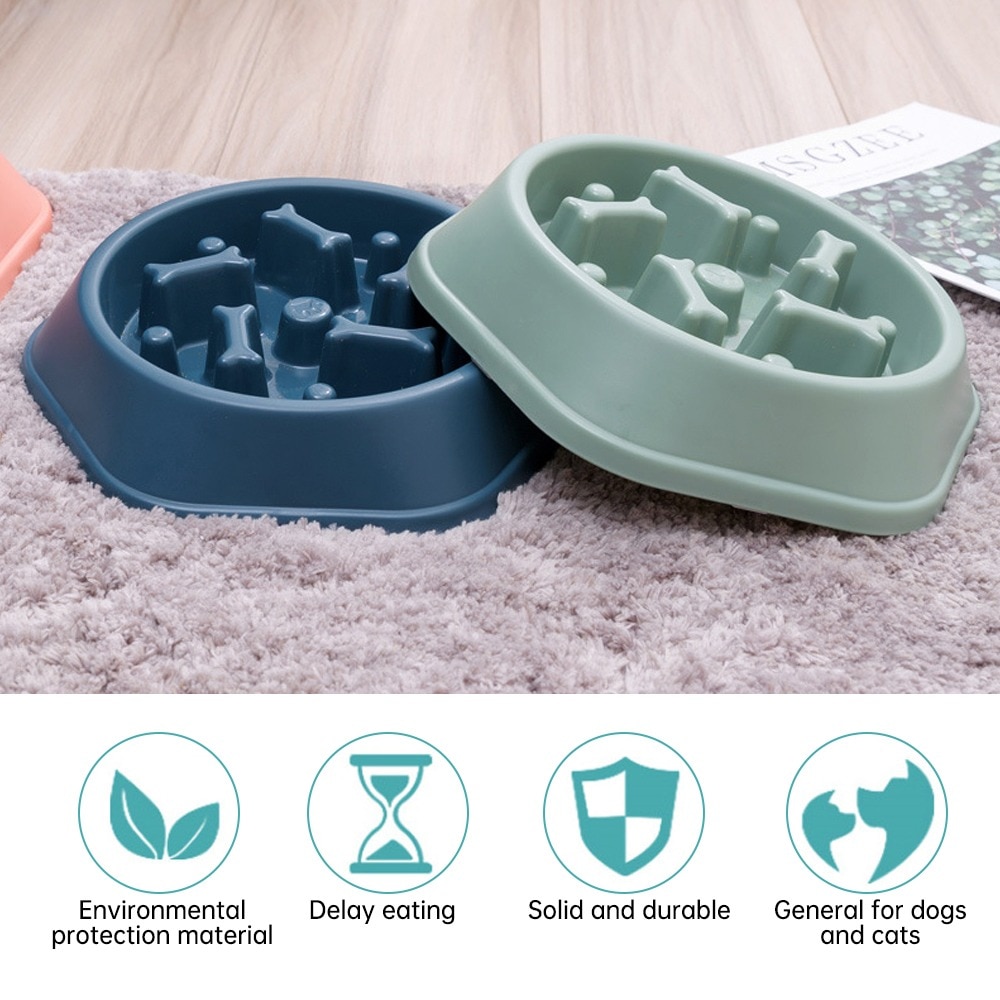 Premium Quality, Pet Safe & Easy To Clean
The bowl is constructed from durable and sturdy materials that are able to withstand the daily wear and tear of mealtime.
The materials used are safe for your pet and are non-toxic, ensuring that your pet will not be exposed to any harmful chemicals. The bowl is also dishwasher safe, making it easy to clean and maintain.
Simply pop it into the dishwasher after each use and it will come out clean and ready for the next meal.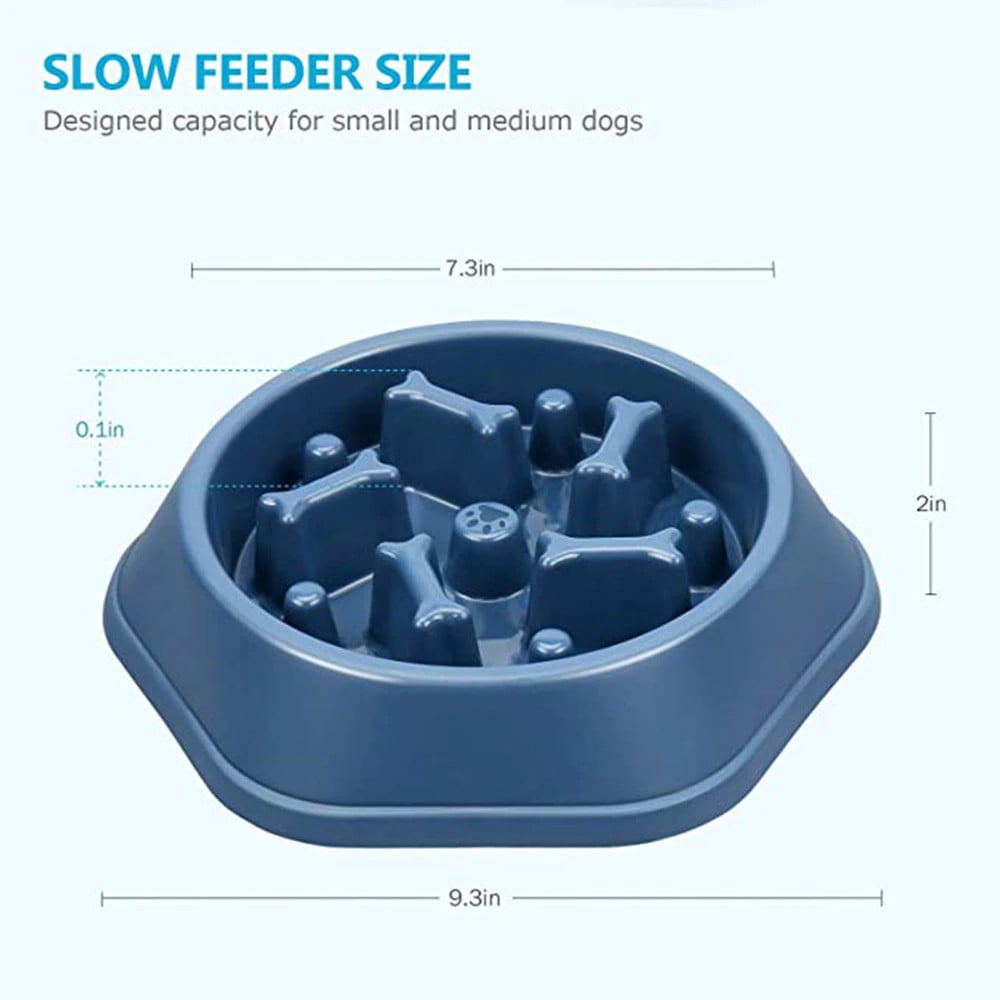 Can Be Used By Cats & Dogs
The bowl's unique ridges and patterns are suitable for pets of all sizes, from small cats to large dogs, and can slow down the eating pace for all types of pets.