Why Miniature Crafts?
✔️ Inspire Imagination & Creativity
✔️ Encourage Learning, Concentration & Patience
✔️ The Ultimate Bonding Experience
✔️ Perfect As A Gift
✔️ Stress Relief (Take Your Mind Off)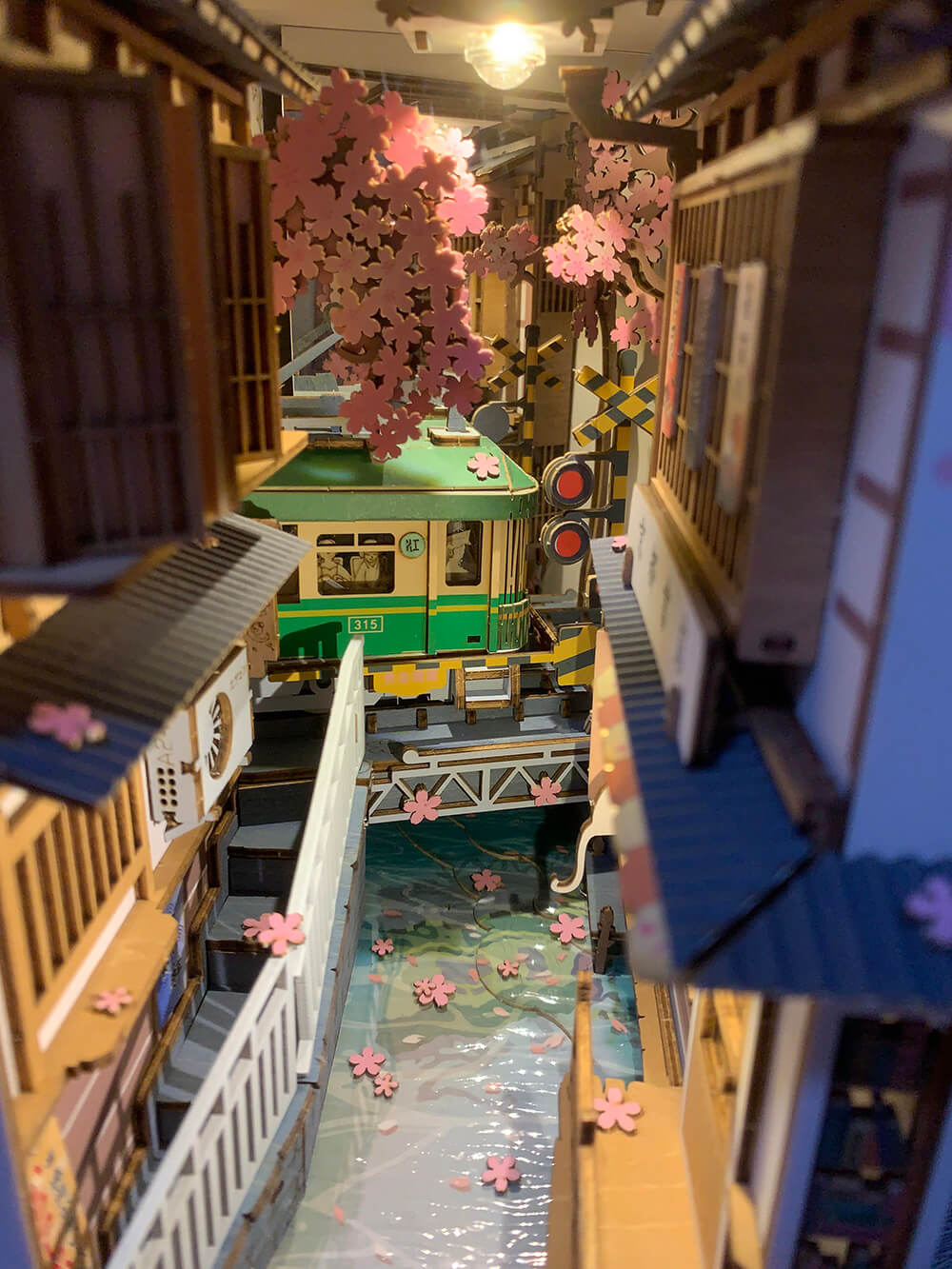 Furnished With The Finest Details - Our Sakura Densya Book Nook Shelf Insert is a Japanese inspired DIY Miniature Kit that you can build it from scratch with your own hands.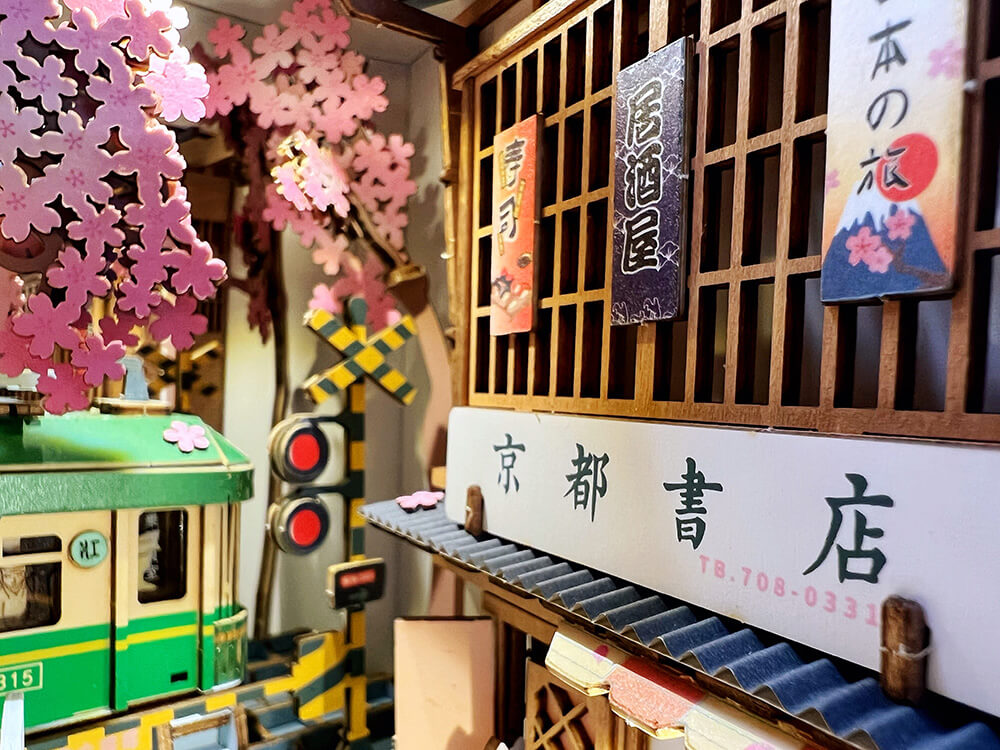 Realistic Cherry Blossom Miniatures - We've taken inspiration from actual renowned places in Japan ranging from Himeji Castle to Meguru River. Our Sakura specimens and pieces have been designed to look and feel like Japan.
Densya Train - It shows a beautiful scene of Densha (electric multiple unit train) cruising across Cherry Blossom season during Springtime. Depicting a tranquil and calming motion scene in Japan.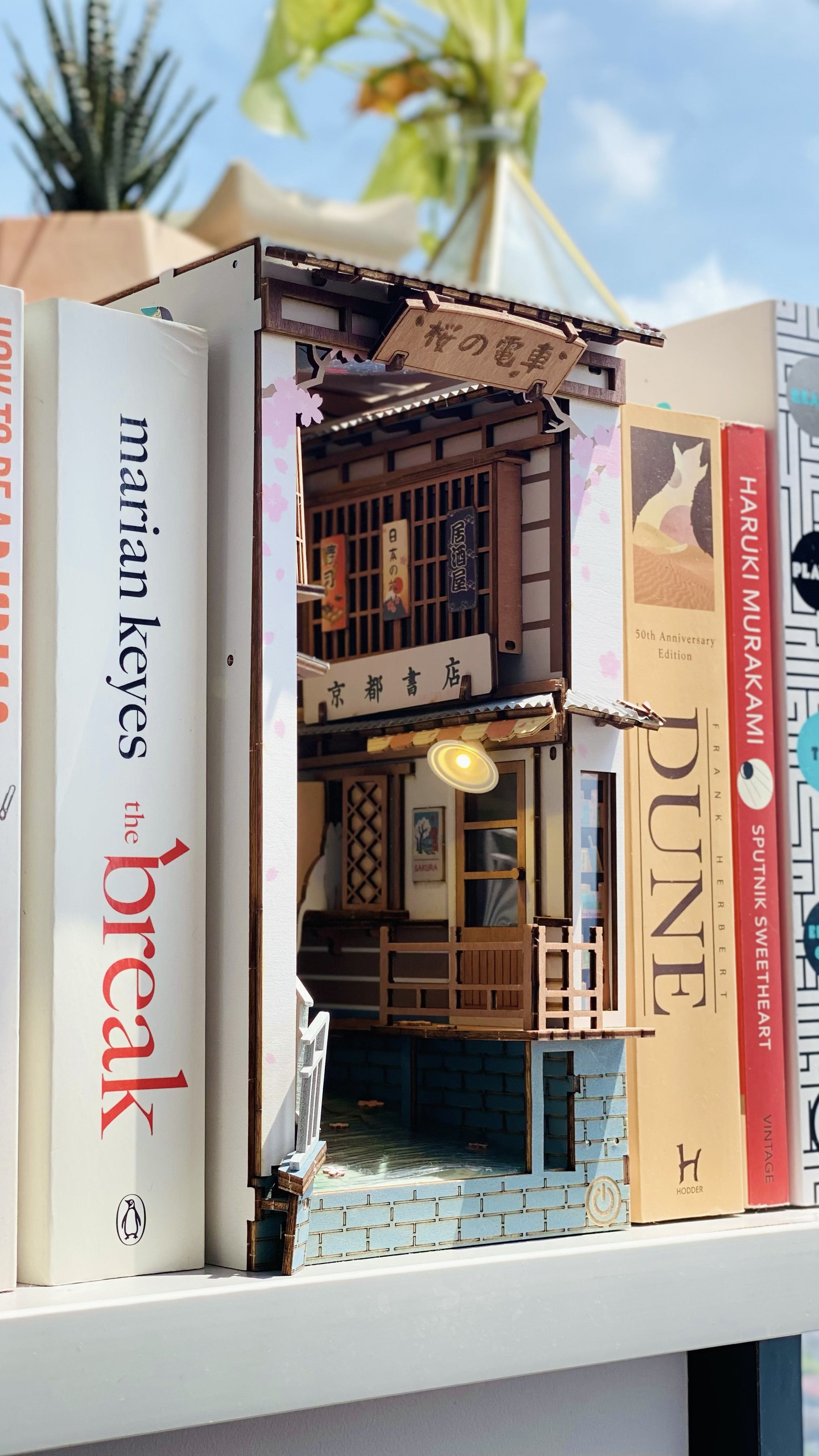 Radiant Bright Lights - It will also look amazing when you put it in the dark with the warm lights on. More importantly, it can help create your imagination and increase creativity, which is a perfect hands-on gift for kids & adults.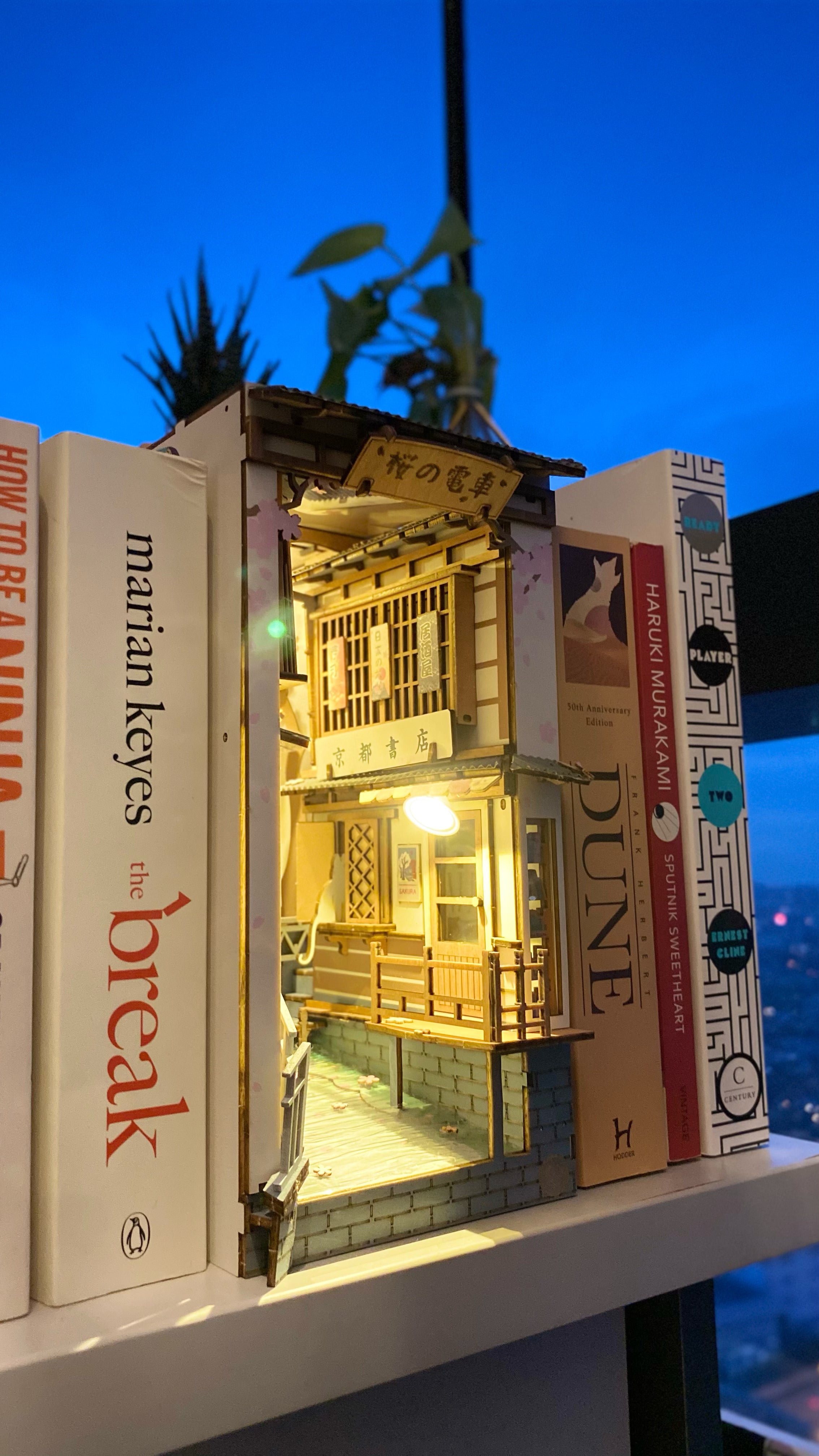 A Timeless Masterpiece - This miniature house book nook will be a great home decor for a bookshelf or any other room space.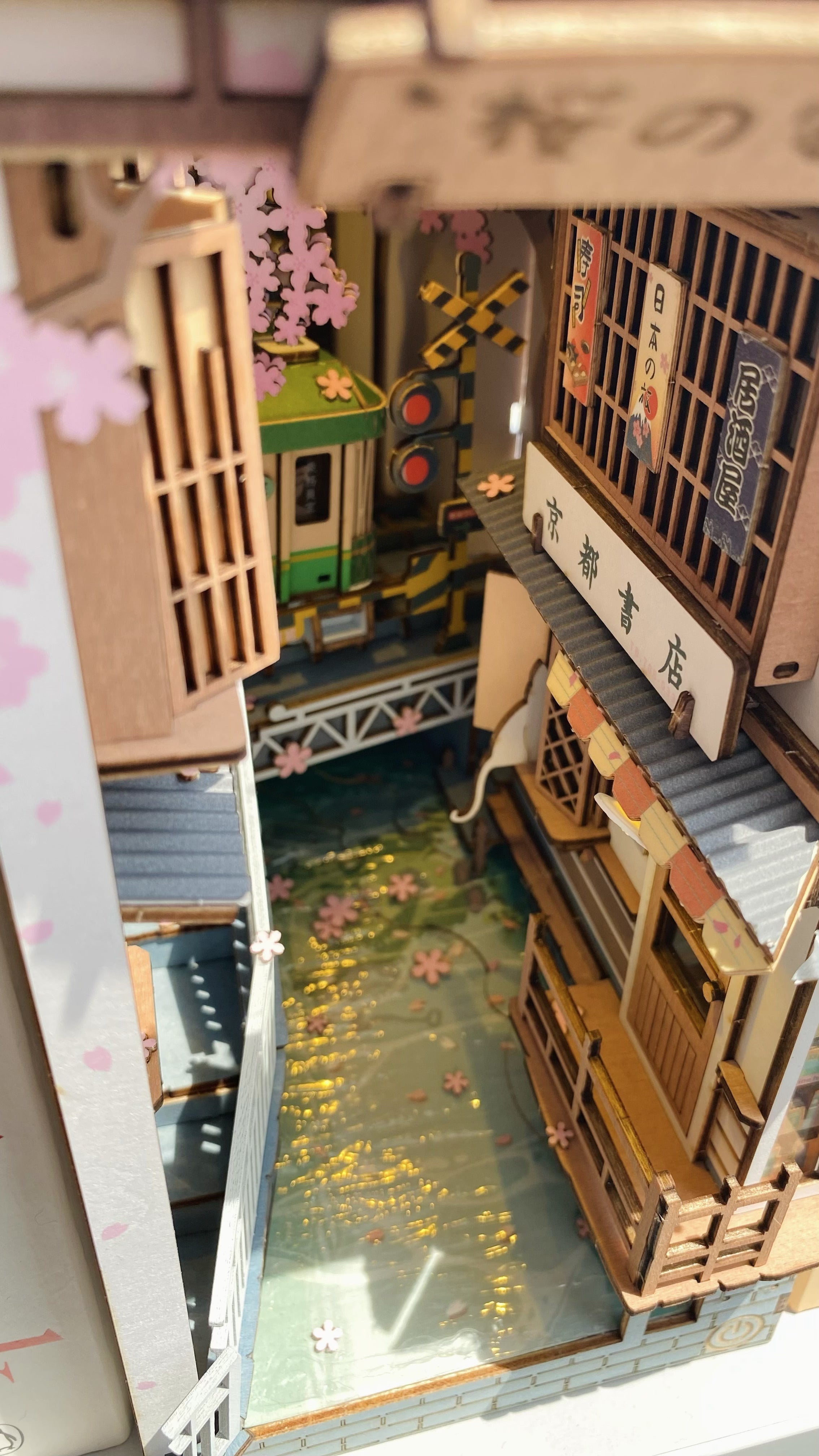 No Additional Tools Required - Everything you need to build Sakura Densya Book Nook is provided inside our kit. Simply unbox and start crafting!
Specifications
Size: 7.3 x 3.9 x 9.5 inches.
Weight: 0.8kg Pieces: 340
Package Included: Pre-cut Wooden Pieces,English Instruction Guide, Warm Light Strings,Auxiliary Tools
Main Materials: Wood, Paper, Metal
Recommended Age: 10+
Estimated Assembly Time: About 4-6 hours
Returns
We love the products we make and think you will, too. If you don't enjoy your first package from antarcking, let us know so that we can help you return or exchange your products within 14 days of receipt for a refund less return shipping & handling costs.
Please note that we're not able to accept returns or exchanges for items that have already been open up for usage.
Sincerely, Edwin (Anavrin's tinkerer-in-chief)