Finally, An Indestructible Dog Toy.
The RobustDuck™ is handcrafted using organic non-toxic material and triple stitching, making it 100% indestructible!
Our tried and true RobustDuck™ is perfect for any heavy chewer, no matter how tough they might be.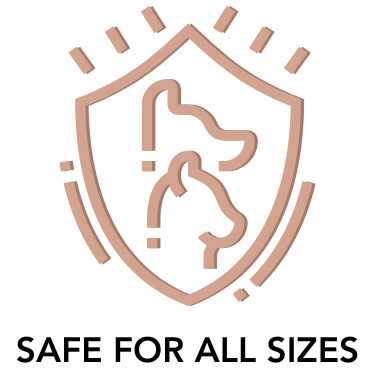 Now you can save hundreds of dollars on toys for your furry friend knowing that their RobustDuck™ will last them for years to come.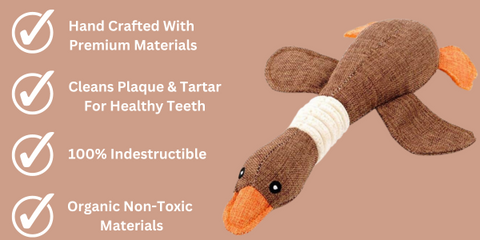 Maintain Healthy Teeth & Fresh Breath
Not only is our RobustDuck™ fun for your puppy to play with, its special material also aids in fighting plaque & tartar, resulting in healthier gums, clean teeth & fresher breath!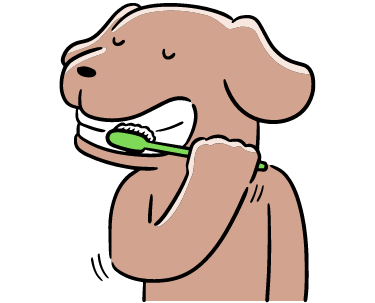 Keep Your Dog Occupied For Hours
As pet owners we understand how time consuming it can be keeping them occupied. Now with our RobustDuck™ you can enjoy some free time.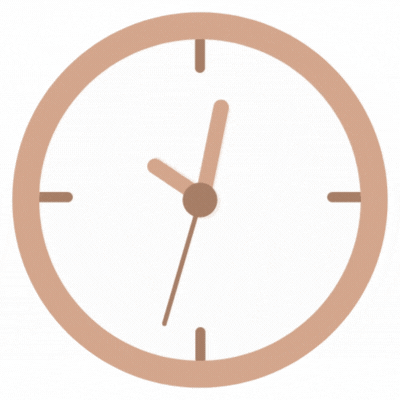 We guarantee your dog will go crazy over it! Simply throw them the RobustDuck™ and watch as they will try, try and try again to rip, shred it & destroy it.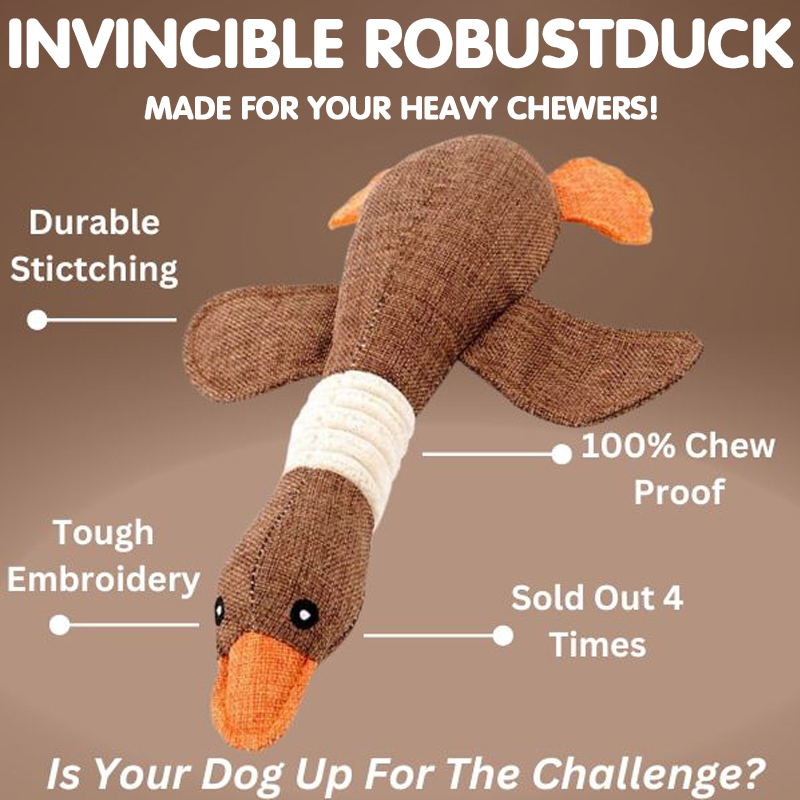 Trusted By Thousands Of Owners & Loved By Thousands Of Dogs
It's no coincidence our toys have gone viral! It's not very often a toy claiming to be indestructible is well, actually indestructible.
We made it our mission to create a toy that not only talks the talk, but walks the walk. That is why dogs all around the world love our RobustDuck™
⭐️⭐️⭐️⭐️⭐️
This is the first she hasn't torn apart within 24 hours... Two months later and the robustduck is still holding strong!