Endless entertainment for your furry friend with our multipurpose indestructible play toy!
Tired of buying "chew-resistant" toys that don't even last for more than a week? Most dog chew toys that are marketed as "chew-resistant" gets ripped apart when they are actually put to the test.
Unlike other chewing toys in the market, RobustRing™ is made from extremely durable eva rubber which is easy to clean and is impossible to be torn apart by your dog.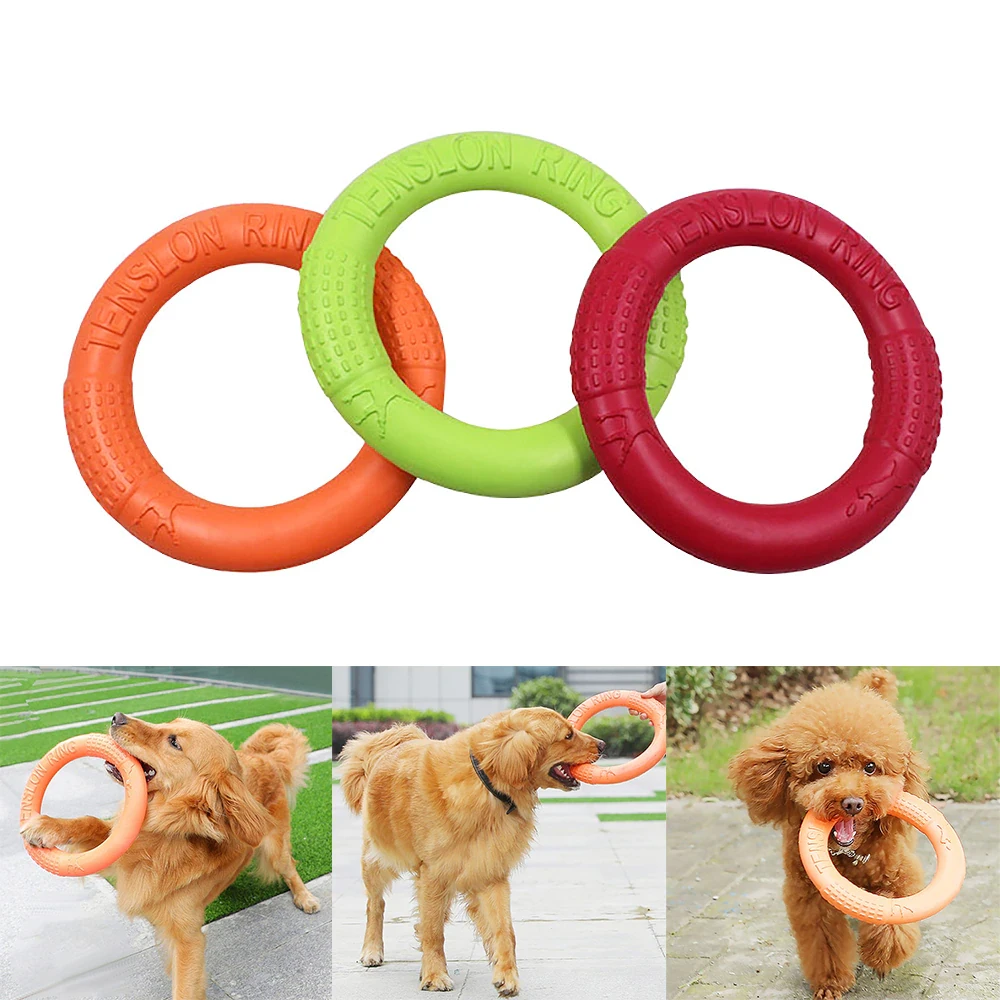 Many Ways To Use
There are 4 main ways to use RobustRing™ with your dog.
1. Indestructible Chew Toy: The durable construction ensures it can withstand rigorous chewing, providing endless entertainment for your dog.
2. Play Fetch: This flying disc ring toy is designed specifically for playing fetch, with its ability to fly through the air with ease.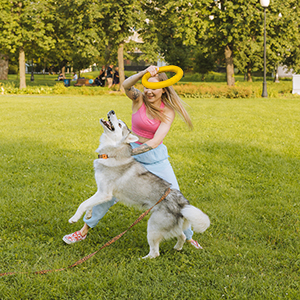 3. Tug Of War: Hold RobustRing™ in one hand and gently pull it back and forth with your dog to play tug of war.
4. Dog Toothbrush: Apply a small amount of toothpaste to the surface. As your dog chews on RobustRing™, the toothpaste will help clean their teeth and freshen their breath.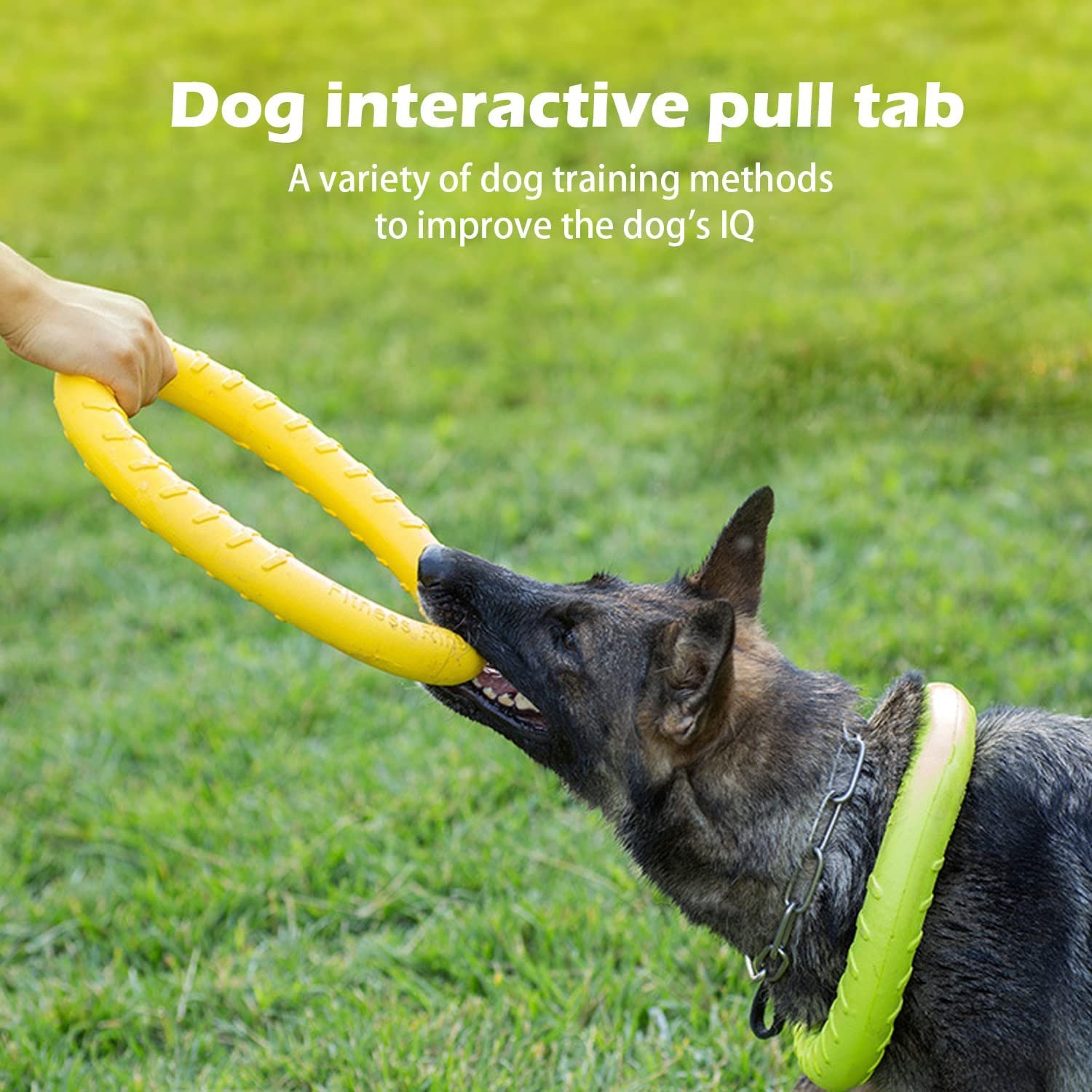 Reduce Stress & Anxiety
Provide mental stimulation for your furry friend and keep their mind busy especially when you are not around. Chewing for dogs has been scientifically proven to relieve boredom, loneliness, stress, frustration and anxiety.
Improves Oral Health
Chewing is the most natural way for dogs to clean their teeth as the constant gnawing scrapes plaque off their teeth.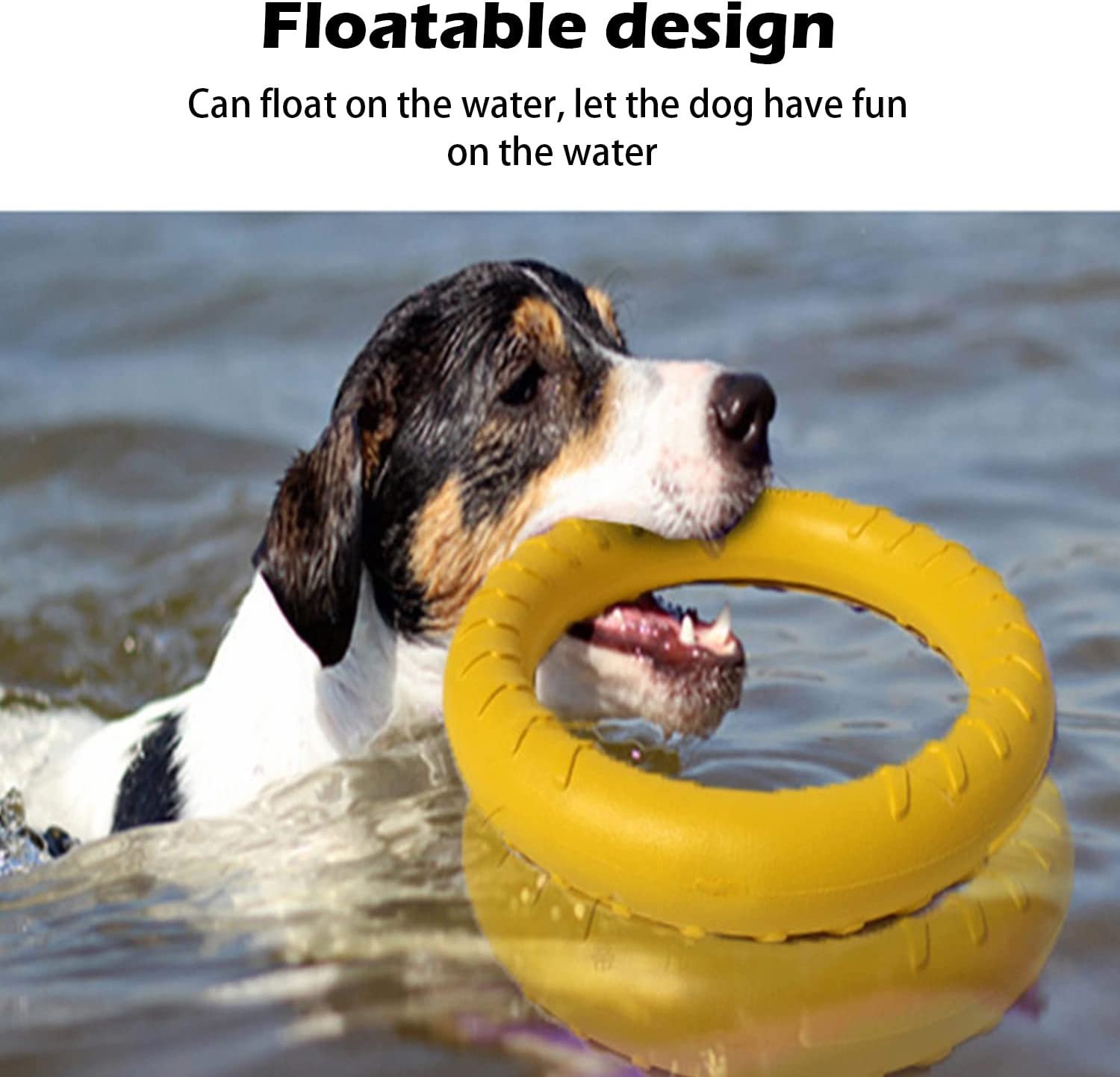 Perfect For Outdoor Play
This flying disc ring toy is designed specifically for outdoor play, including water activities. The toy flies through the air with ease and floats on water, making it the perfect accessory for any environment, providing plenty of room for your dog to run, play, and swim.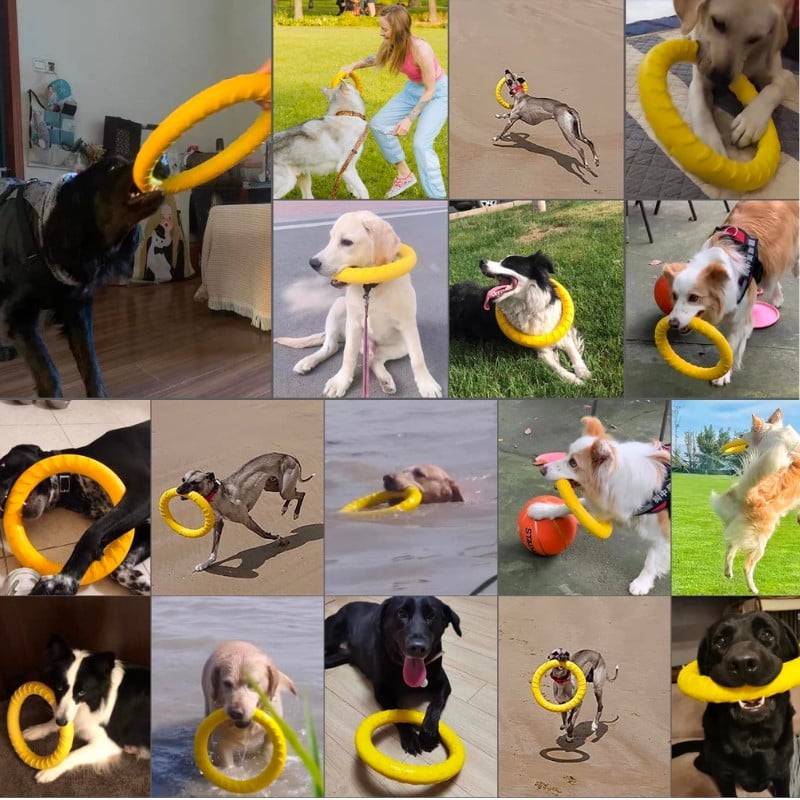 Veterinarian Backed & Safe
100% safe for pets and veterinarian supported. Made of eva rubber material which is safe to chew on in the event If your dog ever tear it up (no one has done it yet).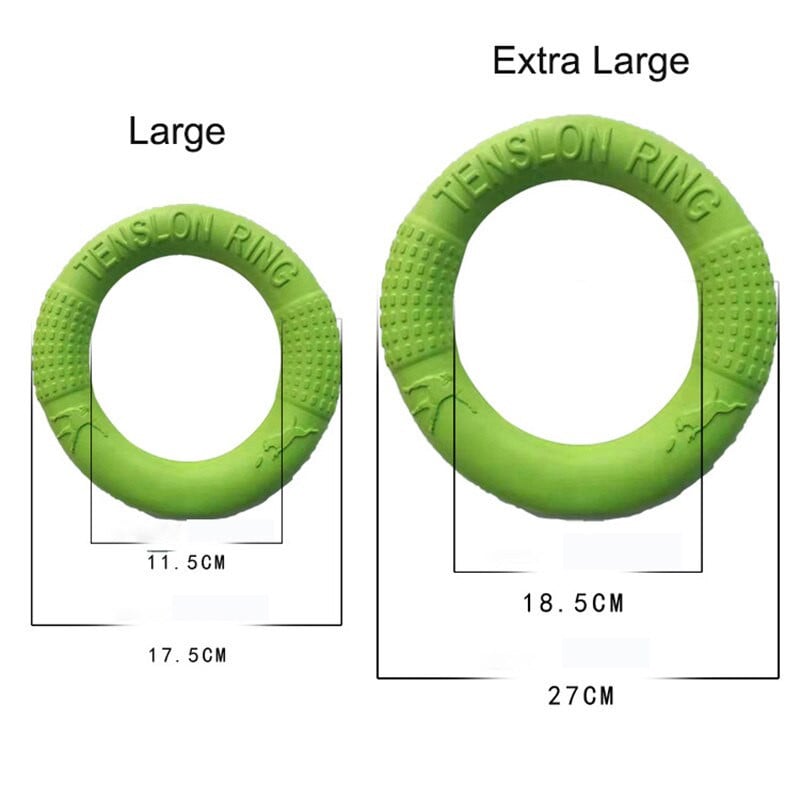 Perfect For All Dog Breeds
RobustRing™ is available in 2 different sizes which accommodate dogs of all breeds and sizes.
Frequently Asked Questions
Question: My dog destroys everything in seconds. Will this actually hold up?
Yes it will. We have yet to receive a negative complaint from a customer that managed to get it ripped it apart.
Question: How do I wash it?
RobustRing™ can only be washed by hand or via the washing machine.
Question: What if I'm not satisfied?
Let us know via support@antarckingcom and we'll quickly work to correct the problem by providing you with a refund or satisfactory solution.