The Easiest Way To Potty Train Your Dog Without Taking Them Out!
PottyLeafy™ is a revolutionary potty training tool that provides a sanitary place for your dog to relieve themselves without leaving the house. Prevent accidents and teach your dog to pee on grass.
Perfect for those who live in an apartment, work long hours or dislike going out in the cold. Designed for small and medium sized dogs.
Easy To Teach Dogs To Use
Dogs instinctively love grass and don't like peeing on plastic pee pads. PottyLeafy™ is soft, comfortable and provide the closest experience to how a real grass feel like. PottyLeafy™ is the easiest potty training solution because dogs just 'get it'.
It also makes the transition to going potty outside easier because they will already be used to peeing on grass.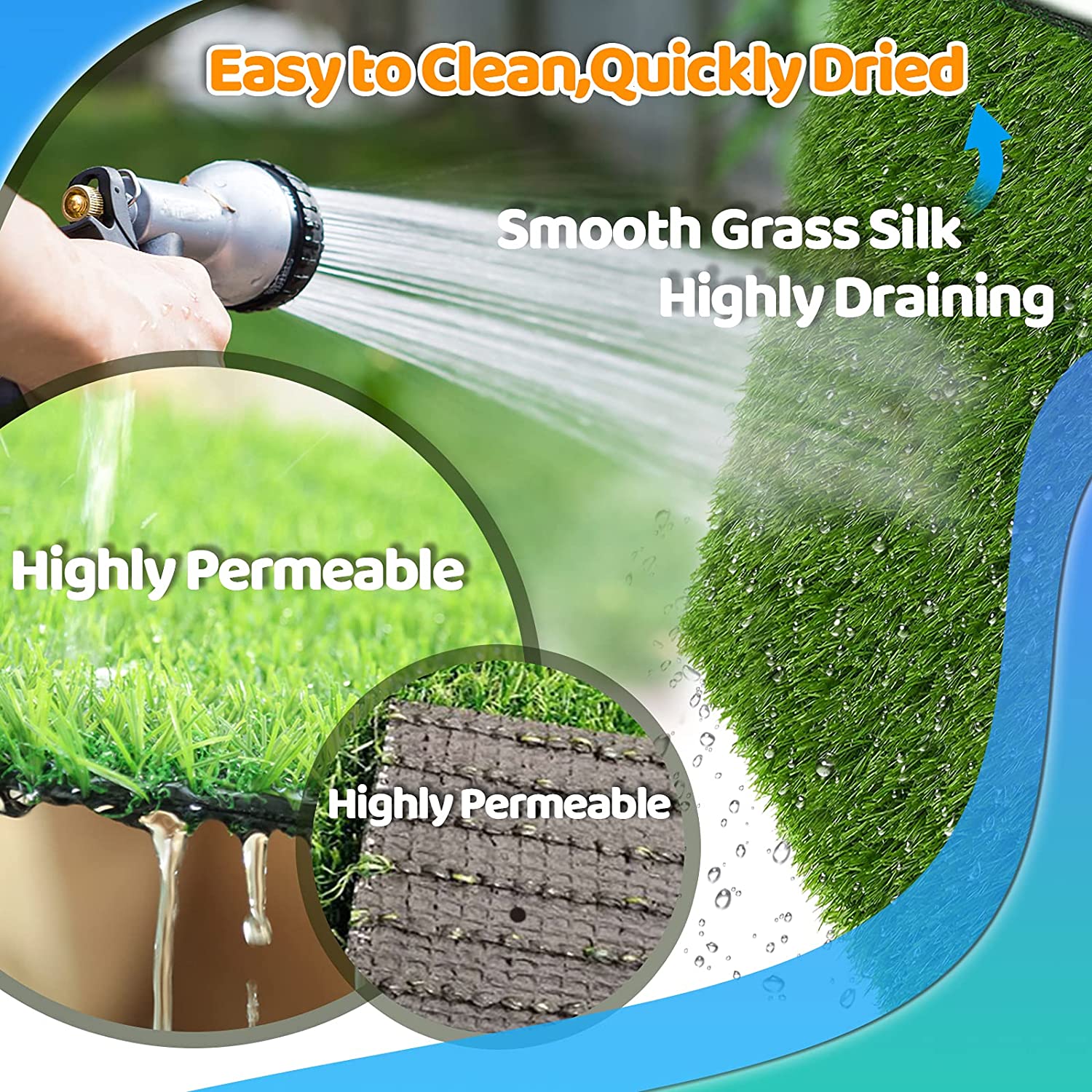 Easy To Clean, Dries Quickly & Odorless
Constructed with highly-drainable material combined with drainage holes, it is very easy to discharge urine after your dog is done using. To clean it simply just discharge the urine and rinse it with water. It will dry up within minutes.
It has great air permeability which ensures that it stays odorless even after numerous uses.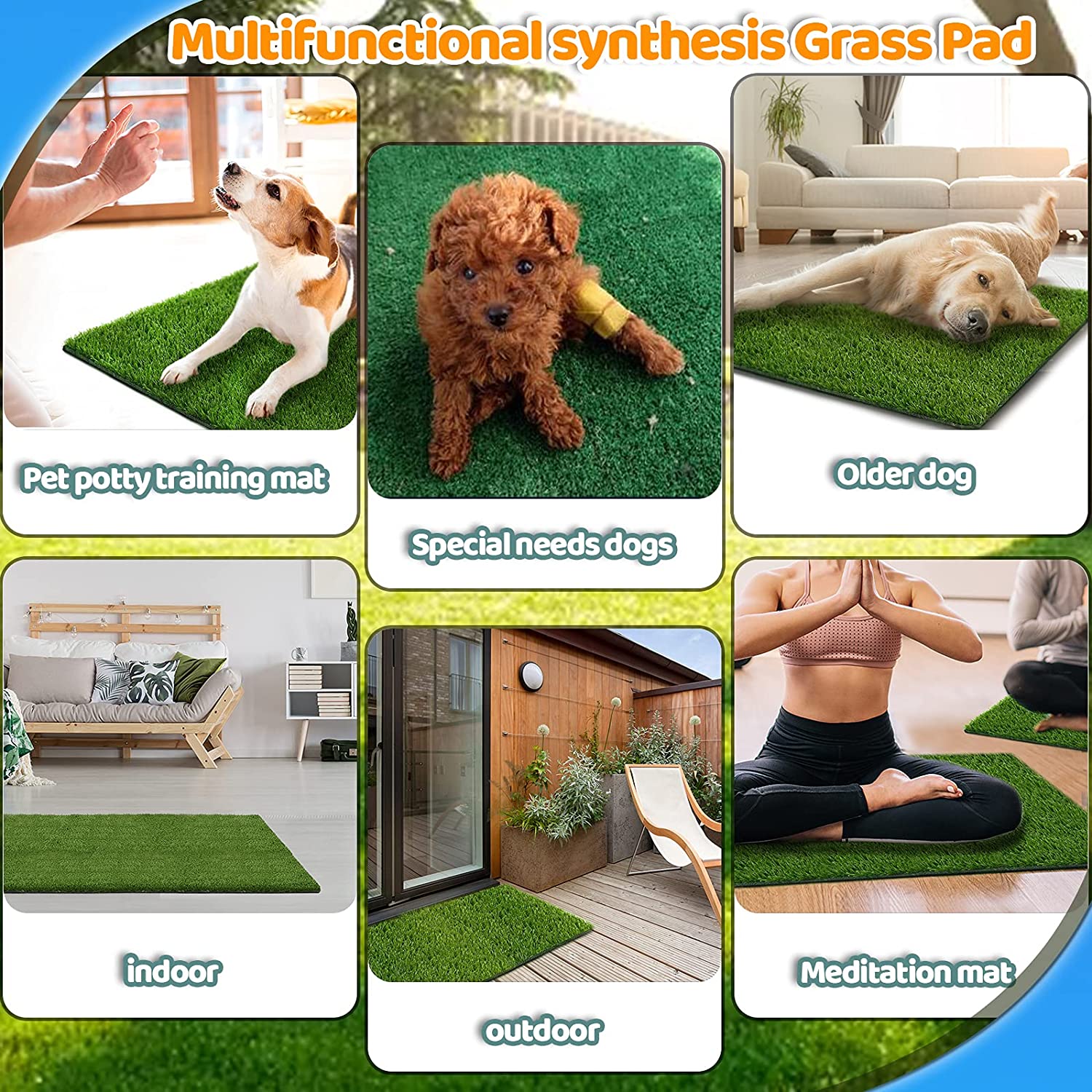 Can be used anywhere
Place PottyLeafy™ in any room and in any part of your home
Great for apartments or homes with no available yards.
Perfect for any patio, porch, or garage.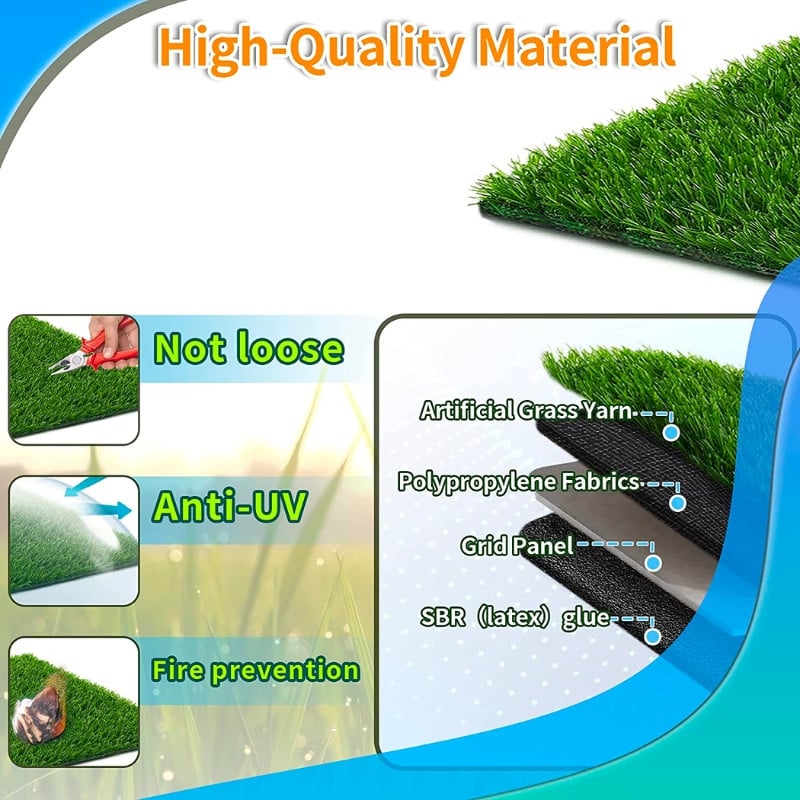 Premium Quality Material
Made from premium PE & TPR materials PottyLeafy™ is extremely durable and is also designed to be reusable. Each PottyLeafy™ set is designed to last forever.
Specifications
Material: PE,TPR
Color: Green
Size: 40*60cm, 50*80cm
Package includes: 1x Artificial Reusable Grass Pee Pad
Frequently Asked Questions
Question: What if I'm not satisfied?
Let us know via support@antarcking.com and we'll quickly work to correct the problem by providing you with a refund or satisfactory solution.
Question: How do I get my dog to start using it?
Dogs like to do their business on grass. It's that simple. Often they will use it with little or no training. For fussy dogs, all it takes is a little positive reinforcement to get them to use it. Give them a treat when you see them use the lawn the first few times.