A perfect place for your pets to deliver, recover or rest.
Safe & Reliable: The pet playpen is made by oxford fabric, light and durable. Through the black mesh on the top and the other 8 sides, you can see each other easily, which will put both your mind at peace. The airy ample space can also prevent you pets from feeling stifling or oppressed. A perfect place for your pets to deliver, recover or rest.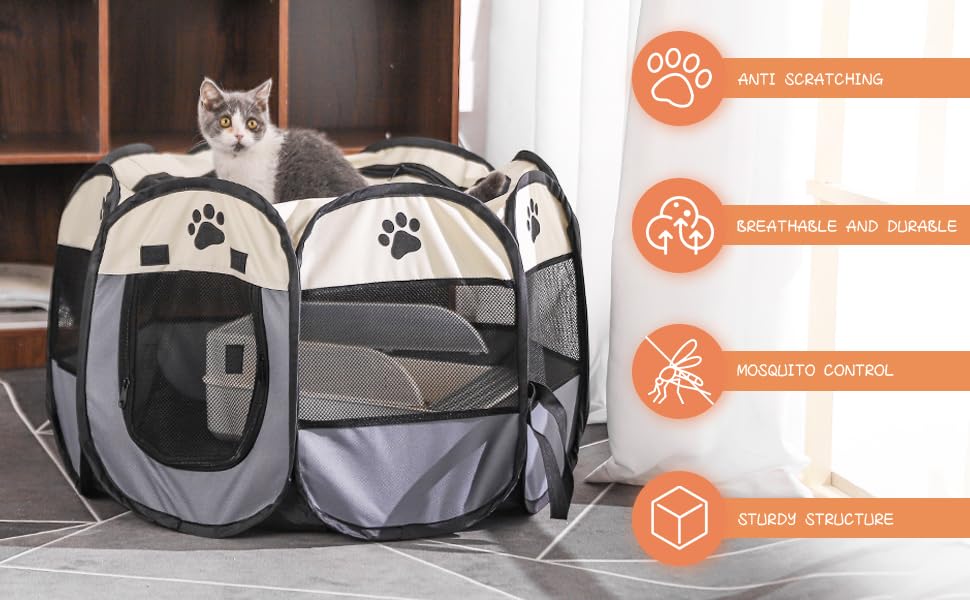 Pop-up & Portable: Our pet tent can be rapidly unfold or fold without any assembly of metal parts. For easier carriage and storage, you can fold it up when unused. Quickly make a lounge for your tired pets after indoors/outdoors games. Besides small cats, small dogs, kittens and puppies, our pet playpen is also suitable for rabbits, ferrets and guinea pigs.
Multipurpose & DIY: The skylight and the sidedoor would be a convenient way for you to interact with your pet or arrange interior space. You can put diaper pads inside the pet pen under newborn pets for efficient clean-up. As they grow up, this pet playpen can also be helpful for their potty training with a cat litter box in it.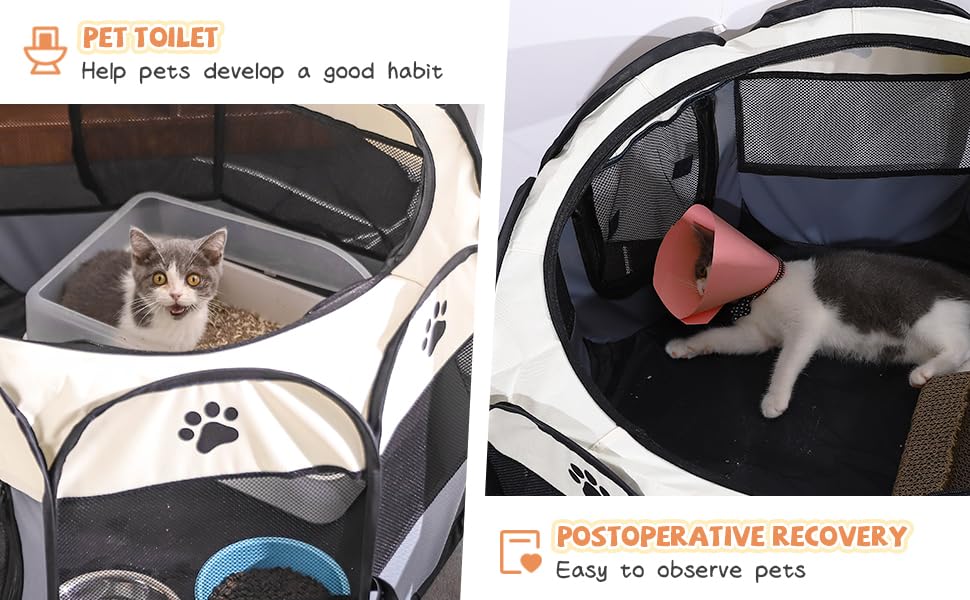 Suitable Size & Space: Our folding pet tent size is 45"x45"x23", The interior space is big enough for your pets. For instance, a Devon Rex and her babies has only taken half space of pet playpen. There is enough space for baby pets' daily activities or cat furnitures(cat litter box, scratching post, cat bowl...)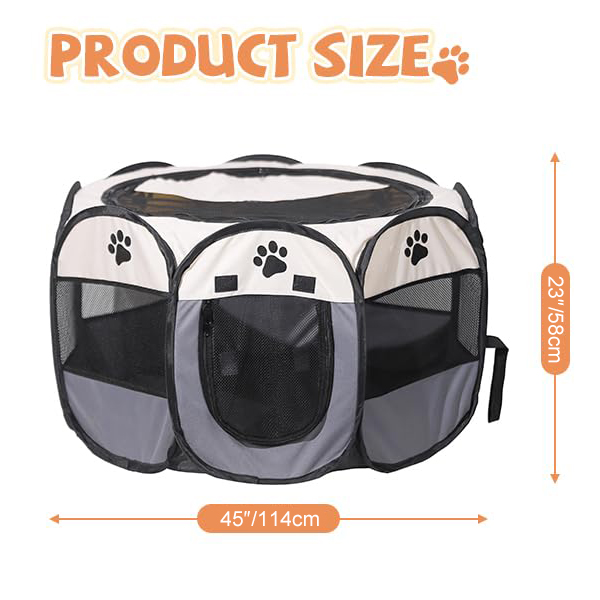 Have a Free & Happy Childhood : Pets are born curious and engergetic. Instead of confining them in cages, it's better to prepare a safe and comfortable lounge for them after their playtime. There is enough space in the tent to put a cat scratch pad or molar rod for growing kittens or puppies. They can entertain themselves long enough there.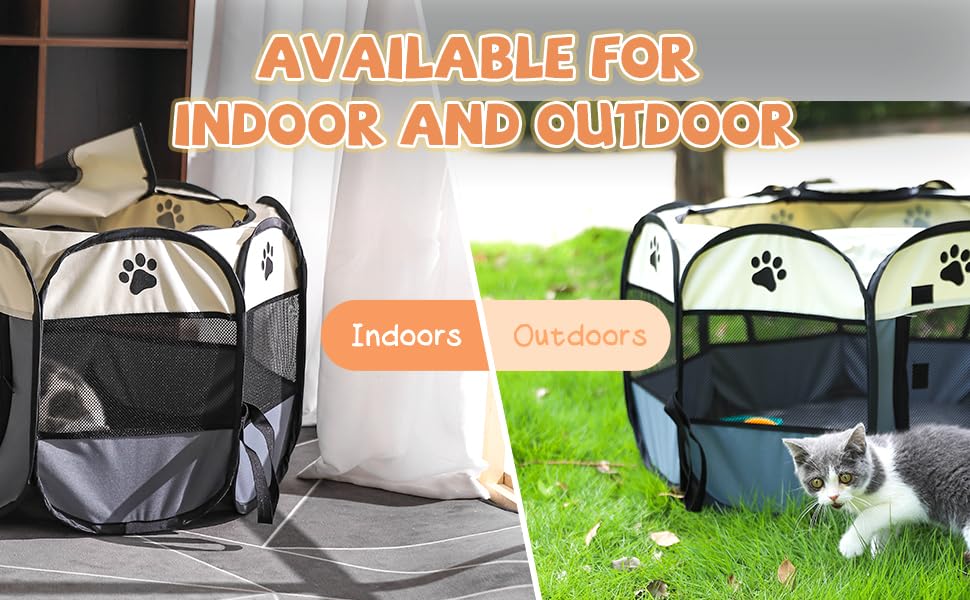 ---
We provide 24 hours quick-reply and lifetime friendly customer service. If you are satisfied with our products, please leave a comment and feedback, we will thank you for your encouragement.
If you have any questions or concerns, please do not hesitate to contact us. we would love to hear from you, contact us on: service@antarcking.com