The ultimate tool for cleaning your furry best friend's teeth & safeguarding their precious smile for years to come!
Picture this: your loyal companion, always by your side through thick and thin, their boundless energy and zest for life bringing joy to your every day.
Now imagine the devastation of watching them suffer from tooth decay and bad breath, all because their toothbrush just couldn't stand up to the wear and tear of their playful nature. This is where PearlyPup™ comes in.
Prevent Potential Tooth Decay & Health Issues
Regular tooth brushing with the Extreme Dog Toothbrush can prevent plaque and tartar buildup, keeping your dog's teeth healthy and their breath fresh which can lead to costly vet bills and a shortened life for your furry best friend.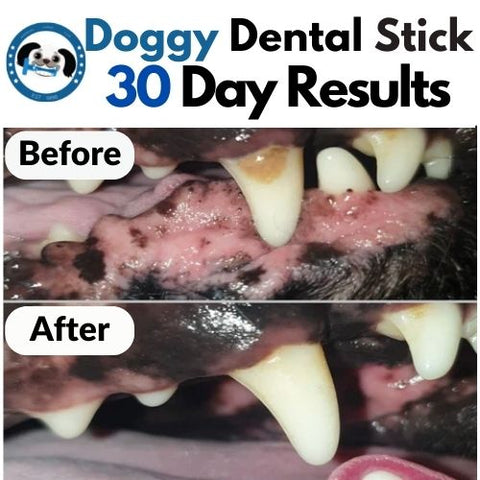 Designed To Withstand Aggressive Chewing
Designed and manufactured with heavy-duty and durable materials that are meant to withstand the wear and tear of regular use, even when used by dogs that are particularly enthusiastic chewers.
This can help to save money in the long run, as the toothbrush will not need to be replaced as frequently.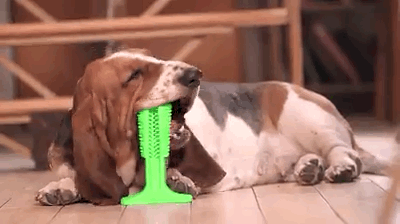 Doubles As A Toy
Designed to mimic the shape and texture of items that dogs naturally enjoy chewing and playing with, it will keep them engaged and mentally stimulated while providing endless entertainment for your dog.
With the toothbrush as a toy, dogs can learn to associate tooth brushing with something positive and enjoyable, making it more likely for them to cooperate during brushing and make it a regular routine for them.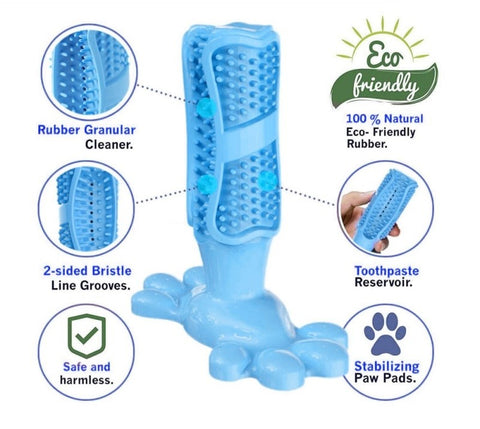 PearlyPup™ Features
It features soft, durable bristles that gently clean and massage your dog's gums, with 2 sided bristle line grooves that reaches all the way to the back of your dog's mouth. It's easy to clean too, simply rinse with water and hang to dry.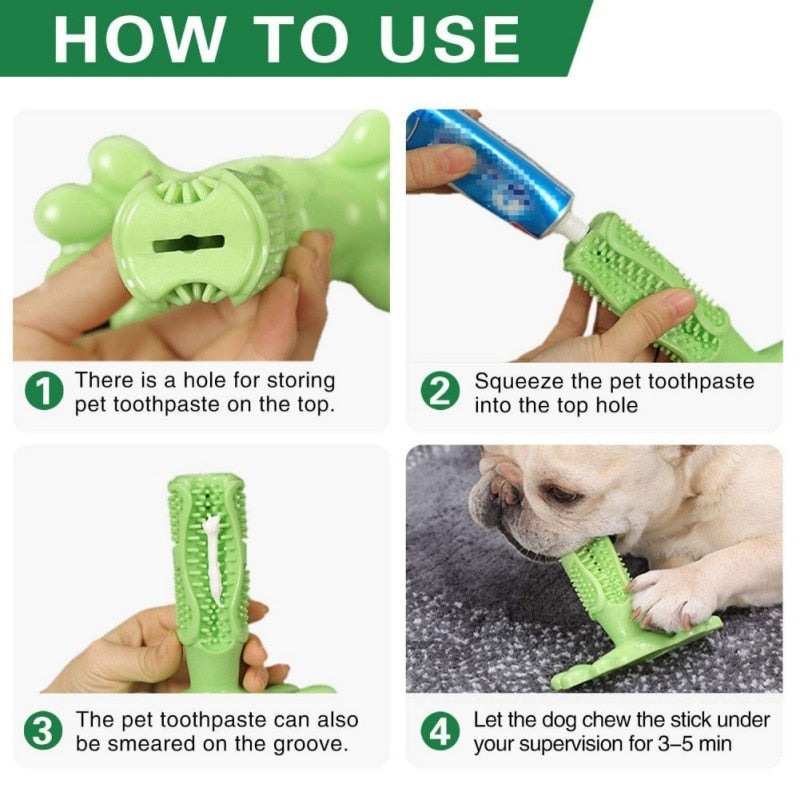 Safe For Dogs
Designed with the safety of your pet being the top priority, it is made of pet-safe materials that are free of harmful chemicals and toxins, ensuring that your dog is not exposed to any unnecessary risks while maintaining their dental hygiene.
With PearlyPup™, you can be sure that you're not just doing everything in your power to keep your pet healthy and happy today, but for many tomorrows to come.
Frequently Asked Questions
Question: Can it be used by all dogs?
Yes. PearlyPup™ is specifically designed for aggressive chewers but can be used by dogs of all sizes.
Question: How do I clean PearlyPup™?
Cleaning PearlyPup™ is easy. Simply rinse the brush with water and hang it to dry. It's recommended to clean the toothbrush after each use to maintain its effectiveness in cleaning your dog's teeth.
Question: How often should I brush my dog teeth with PearlyPup™?
It's recommended to brush your dog's teeth at least two to three times a week, or as recommended by your veterinarian.
Question: Is it really indestructible?
While PearlyPup™is made with heavy-duty and durable materials that are meant to withstand the wear and tear of regular use, it is not truly indestructible and will eventually wear out over time.
However, it is less likely to break or become worn out as quickly compared to other toothbrushes, making it a more cost-effective option for pet owners.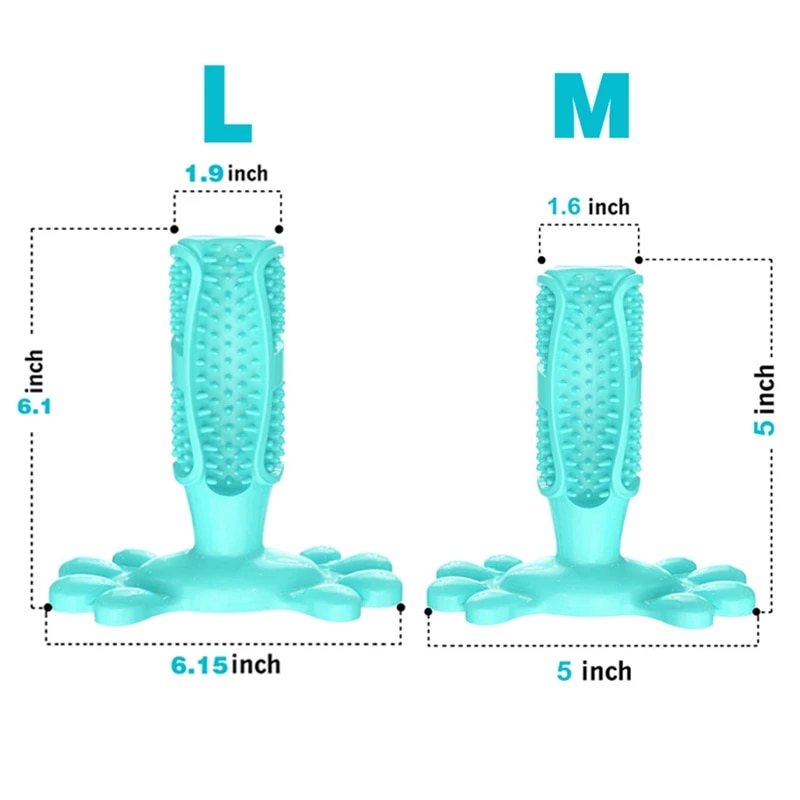 Specifications
Material: TPR + Silicone
Size M: 12.6 x 12.5 cm (Brush: 4 x 9 cm)
Size L: 15.6 x 15.5 cm (Brush 5 x 10.8 cm)