Your dog will be chasing and trying to pick up this monster sized ball
A fun indoor physical exercise for your dog to stay active. Especially during the rainy season.

Helps alleviate boredom and reduce destructive behaviors caused by boredom.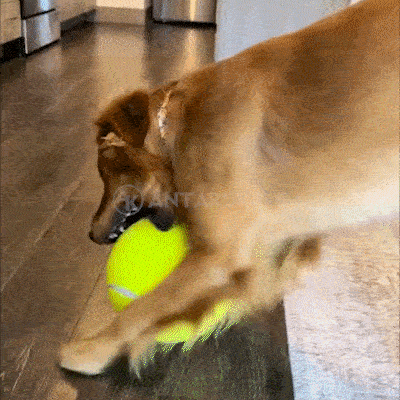 Awesome exercise that helps burn off excess energy and provides lots of entertainment
Expect to see your dog play and chase this Monster Tennis ball around for hours.

Releases pent-up energy and promotes cardiovascular health.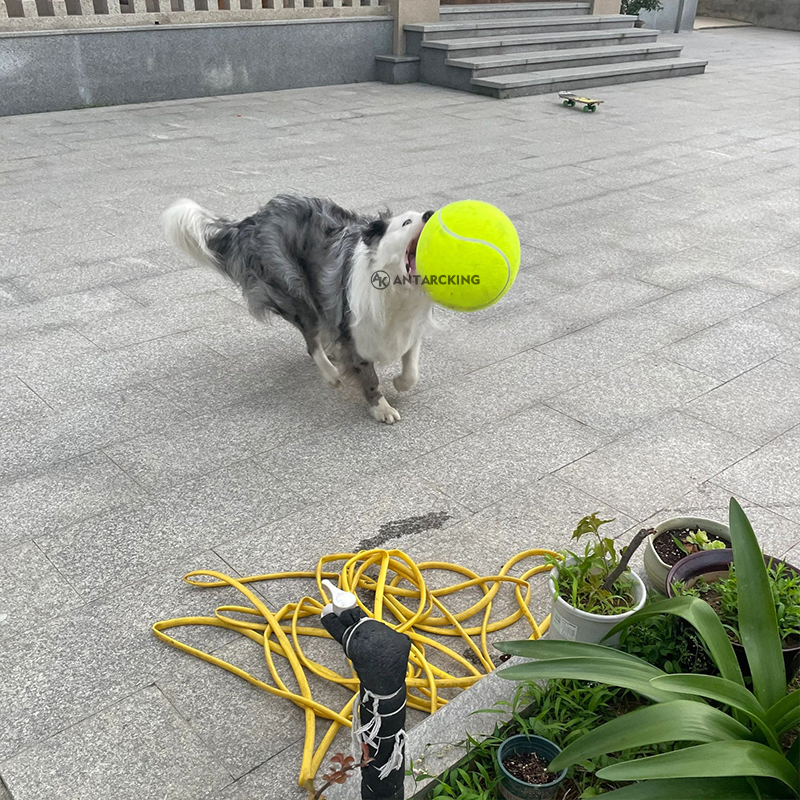 Worry about your dog swallowing standard tennis balls?
No more worrying about your dog swallowing the whole ball!

The diameter of this Monster Tennis Ball is 9.5''!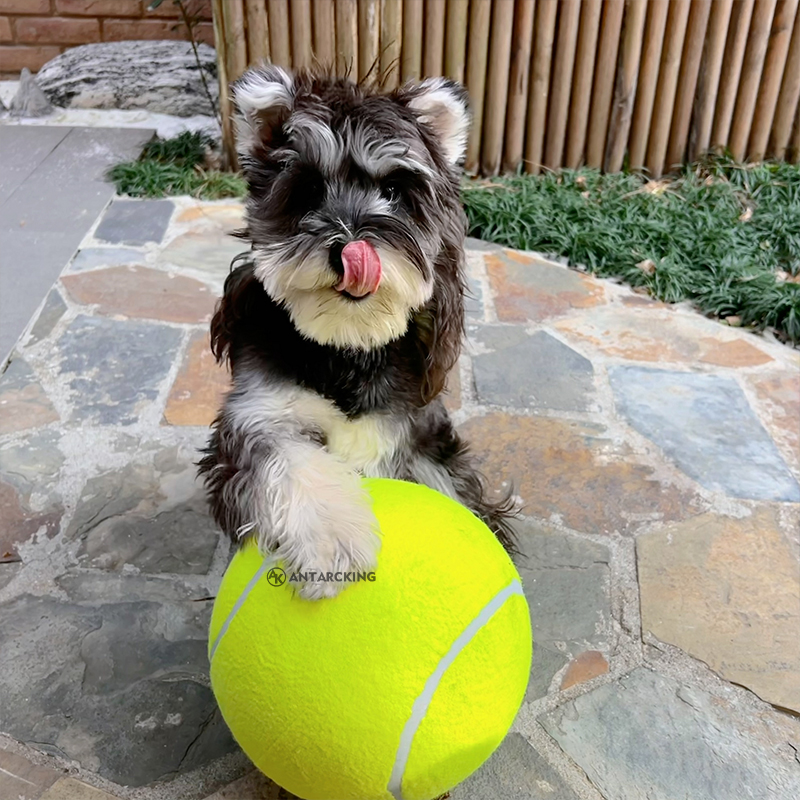 Super-sized fun, bouncy but soft & won't hurt your dog
Designed specifically to blow dogs' minds when they see the size.

It is bouncy to keep them entertained and soft so it won't hurt them.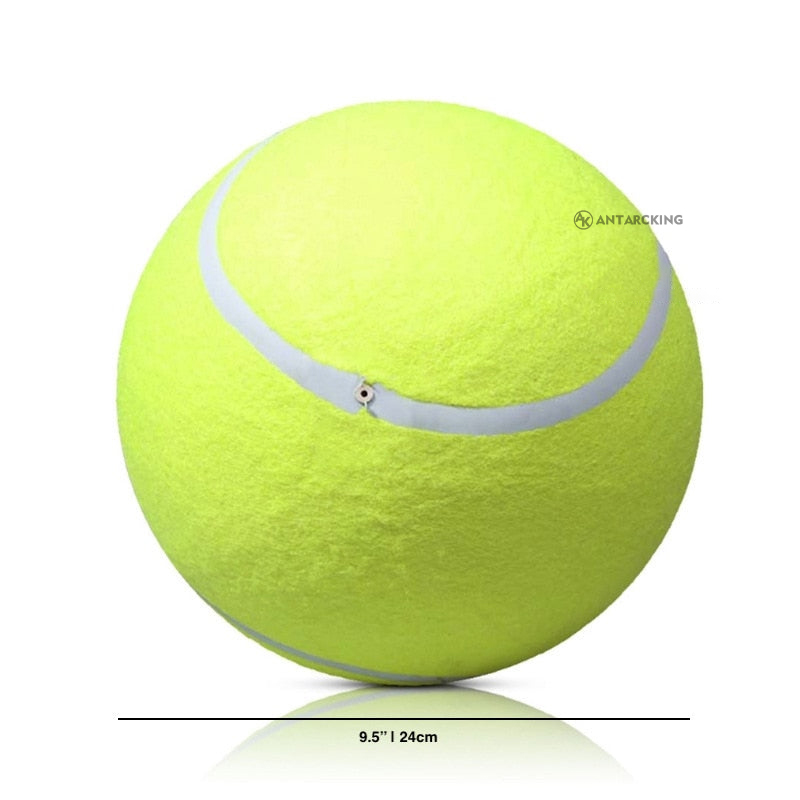 Frequently Asked Questions
Will my dog like the Monster Tennis Ball?
Dogs love to play. Especially if you notice your dog sleeps too much, you need this to cure boredom. Watch your dog chase and play with this ball for hours!
Can my large or small dog play with this?
Yes of course. It's for dogs all sizes. Check out our reviews and you will see dogs all sizes enjoy playing the Monster Tennis Ball.
How big is this Monster Tennis Ball?
The diameter of this Monster Tennis Ball is 9.5'' | 24cm.
Product Details:
🐶 Diameter: 9.5'' | 24cm

🐶 For small & big dogs (from a Yorkie to a Labrador to a Great Dane)

🐶 Bouncy but soft so it won't hurt your dog

🐶 Under deflate to make it even softer for your dog

🐶 Comes deflated due to shipping reason