What Make Us Different



Swing Like a Professional Golf Player!
-Effectively correct and align golf swing posture
-Increase club head speed & ball speed
-Adjustable length to fit any arm length
-Perfect for practice or pre-round range sessions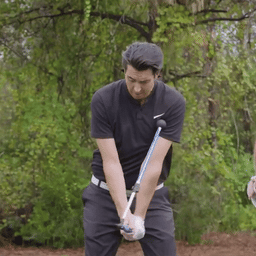 Achieve Better Scores with Correct Posture
Maintaining good balance throughout every swing is difficult, as all the moving parts -- legs, hands, arms and torso need to work in harmony. 70% of all golfers swings improperly. Introducing Golf Swing Trainer, special design and scientific construction that has more weight on the end and a more flexible shaft, which can be a great trainer for your tempo. Achieve the vital combo of wrist hinge, forearm rotation & shoulder turn, adding power & consistency to your game.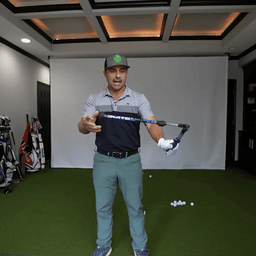 Good Habit Made Easier
Many golfers can be swing improperly even they are experienced. With Golf Swing Trainer, you can build the proper muscle memory on every swing. It will leave from you when swing improperly. So, this will create better mechanics and instilling correct muscle memory for consistent swing!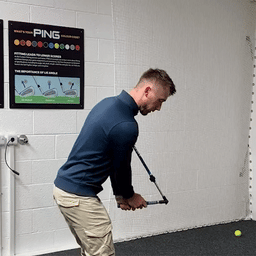 Finest Workmanship & Materials
Made of very fine materials and workmanship in every detail. Using premium materials such as soft rubber and stainless steel, our golf swing trainer delivers durable quality you can depend on. It can be adjusted to the most suitable length according to your height and needs. It also can adjust from 4° to 180 o to fit your needs.
Our Guarantee
At Antarcking, we know how online shopping can be intimidating at times. This is why we have a 100% Guaranteed Customer Satisfaction Scheme where we will do whatever it takes to ensure all of our customers are happy. We offer full refunds/replacements to customers who are unhappy with their purchase (which is very rare).
Our Customer
Our greatest priority is you: the customer. We require that our store, checkout, delivery and every area of our customers' experience is of the highest standard possible. This means that:
The customer always comes first,
We accept full refunds,
We have a secure checkout,
We have a free worldwide shipping policy,
Our support team is ready & waiting for any questions you have.
While we can't guarantee a 100% issue free experience, we can 100% guarantee that we will always act swiftly to resolve any issues in the unlikely event in which they occur.
Any questions?
We are happy to help!
Contact us using our email: support@antarcking.com.
We look forward to hearing from you.