Are you looking for a toy that your dog will cherish for a long time and can play with when you aren't around?
Introduce your furry friend to the Doggo Ball™, an ingenious and interactive toy designed specifically for dogs. This toy allows your dog to join exciting soccer games of fetch and engage in hours of entertainment, whether alone or with the entire family.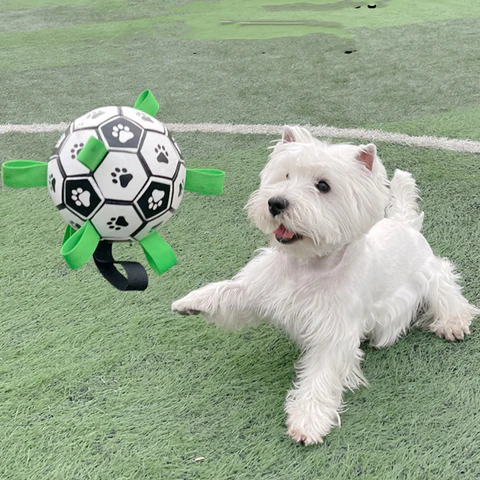 Imagine the joy on your dog's face as they play with the Doggo Ball™
The Doggo Ball™ unique design allows easy pulling, tossing, tugging, and retrieving. Not only will it provide endless entertainment, but it will also help to strengthen the bond between you and your dog.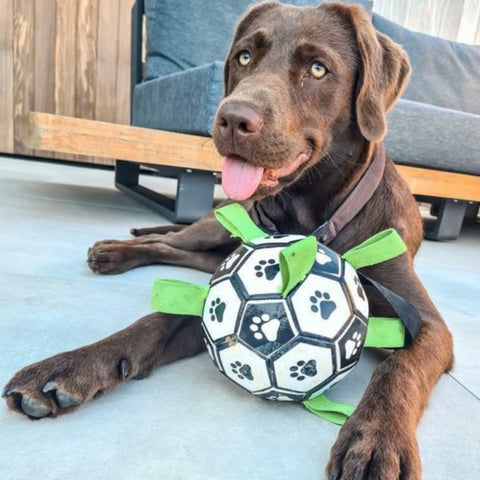 Don't wait any longer, give your dog the gift of endless entertainment with the Doggo Ball™
The Doggo Ball™ floating abilities make it perfect for use in water, whether in swimming pools or at the beach. Order now and watch your dog have the time of their life with the Doggo Ball™.