Introducing the Reflective AirTag Dog Collar, our premium offering that combines functionality, style, and environmental responsibility. Made from high-quality, durable nylon webbing, this collar is comfortable for your dog to wear and features a reflective strip for visibility in low-light conditions. It also includes an AirTag holder for tracking your pet's location via the Find My app on your Apple device.
We take pride in using only top-quality materials to create our products, ensuring longevity and reducing waste, making this collar eco-friendly. It's a highly regarded option among dog owners worldwide for its exceptional quality, attention to detail, and prestige. Choose the Reflective AirTag Dog Collar for a safe, secure, and stylish solution for your furry friend. Please note, AirTag is not included.
Benefits
AirTag Specifically designed to be a tucked away to avoid being chewed.
Reflective design makes it perfect for night time walks and camping trips.
Quick release buckle and sturdy D-ring design.
Don't take any risks, track in seconds!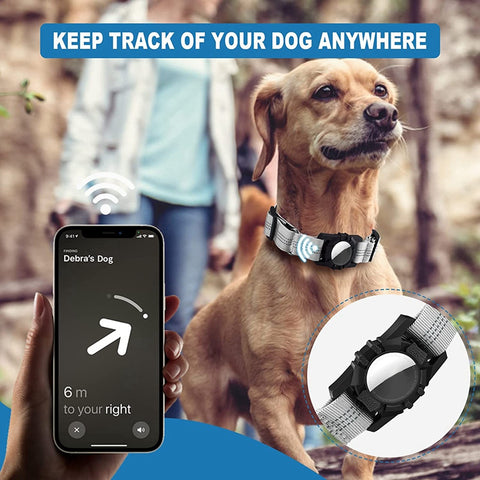 Comparison with our competitors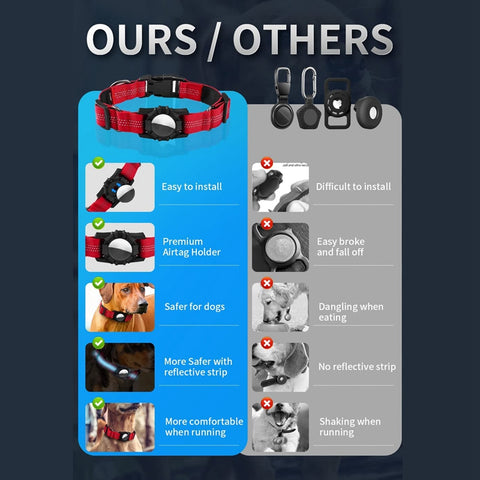 Waterproof and durable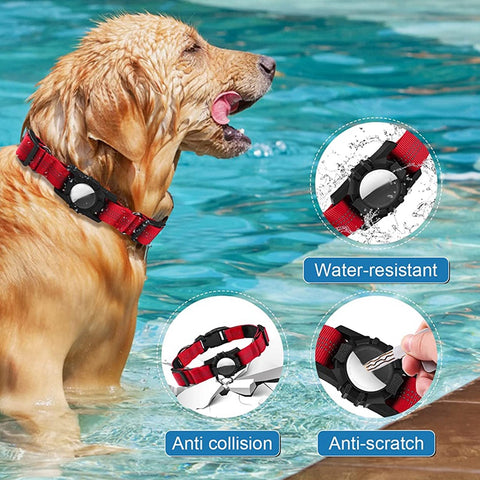 This is a Non Apple Product collar only