More Than Just a Mat: The must have Benefits
Help your furry friend beat the heat! Our Antarcking Cooling Mat forDogs, Cats, and Pets are the perfect solution.
√ 3-Layers for Optimal Self-Cooling
Achieve optimal cooling with our self-cooling 3-layer premium material.
√Multi-purpose
With a non-sticky surface, the Antarcking Cooling Mats can be placed on any surface.
√Eco-friendly & Machine Washable
Hassle-free cleaning and machine washable.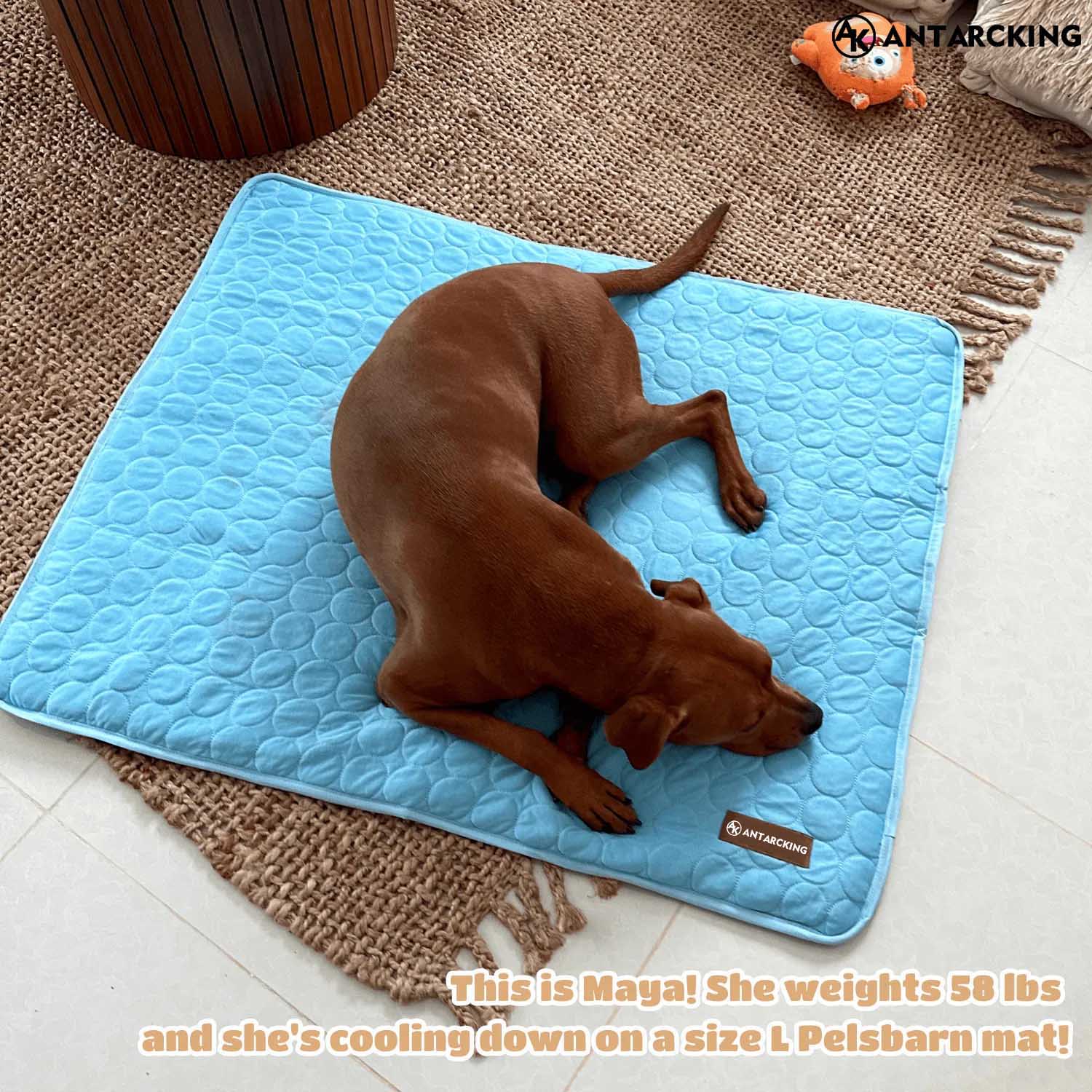 See What Our Customers Are Barking About



Protect Your Furry Friend
Surviving the heat as a human is challenging. Now imagine what it's like for your furry friends.
Give the gift of cooling comfort with this new popular Antarcking Cooling Mat.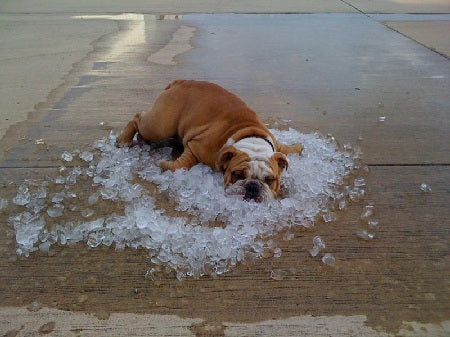 Create a Cooling Oasis for Your Dog
Don't let your pet suffer from heat-related issues this summer.
Keep your pet safe, happy, and cool with the exceptional cooling solution of the Antarcking Cooling Mat.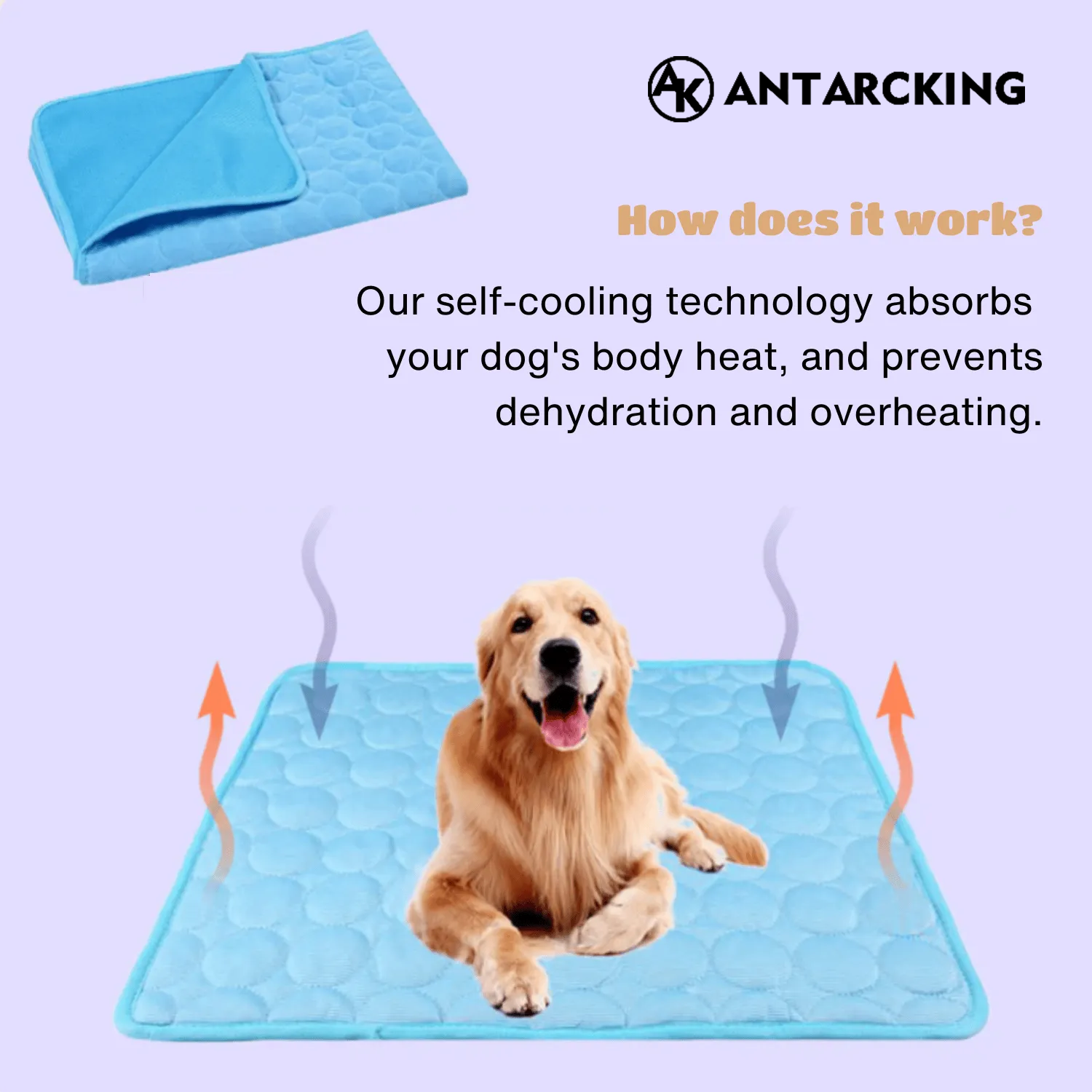 Cooling Technology
Chemical and BPA-free, our self-coolingmat activates with your pet's weight.Perfect for sensitive and allergic dogs.
Easy to Clean and Carry
Easy to clean with a damp cloth or sponge.Foldable and lightweight for convenientstorage and portability.
Maximum Versatility
Can be used in in pet beds, crates,kennels, floors, or even as a portablecooling pad for car travel.
OVER 12,000 HAPPY DOG OWNERS AND THEIR FURRY FRIENDS!
"Don't make your furry friend be miserable this summer and buy this cooling mat" - Linda G.

GOT QUESTIONS? WE'VE GOT ANSWERS.
Frequently Asked Questions
Are the cooling mats machine washable?
Yes! The Antarcking Cooling Mat is machine washable!
What is the size of the Antarcking Cooling Mat?
Our Antarcking Cooling Mat comes in five sizes.
XS: 12" x 16"
S: 16" x 19"
M: 19" x 24"
L: 22: x 28"
XL: 28" x 40"
Do you offer any guarantee?
At Antarcking, we stand behind the quality and comfort of our products, which is why we offer a 2 year money-back guarantee. If for any reason, you or your furry friend are not completely satisfied with your purchase, simply return it for a full refund - no questions asked. We're confident that our cooling mat will meet your expectations and exceed your pup's wildest dreams!
*all sale, discounted, and promotional items are excluded.