Revolutionise Your Dog's Dental Care with The CleanChew™: Clean Teeth, Happy Dog!
Experience the ultimate dental care solution for your dog - The CleanChew™cleans teeth effortlessly, prevents infections, and keeps your furry friend smiling!
Enhanced Dental Health and Protection
The zigzag groove design matches the natural tooth alignment, providing a deep clean and preventing bacterial infections.
Hassle-free Dental Care
Simply apply toothpaste or a tasty spread to The CleanChew™and let your dog chew, eliminating the need for forceful teeth brushing.
Natural and Additive-Free
The CleanChew™ serves as a safe and natural alternative to dental sticks that are often loaded with artificial additives.

Dental Care Delivered: The CleanChew™ Features
Achieve optimal canine dental health effortlessly with The CleanChew™ cutting-edge features.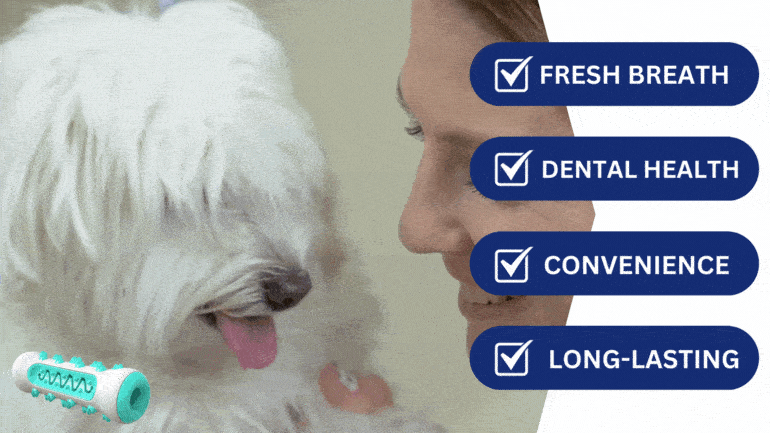 Fresher Breath
Regular use of The CleanChew™helps combat bad breath, leavingyour dog's breath fresher and more pleasant.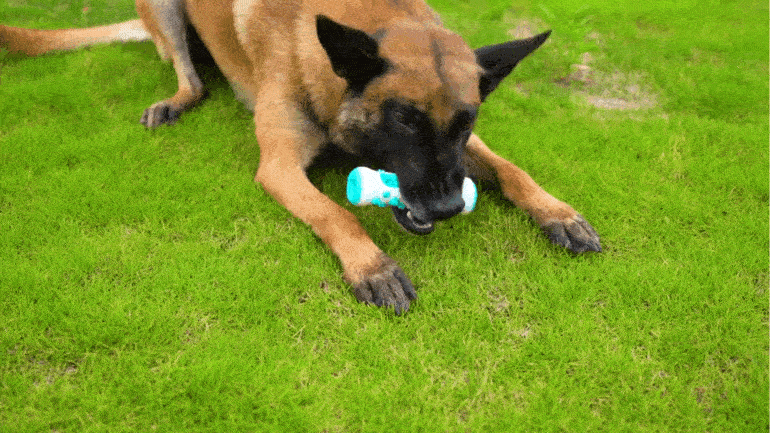 Stress Relief
Chewing on The CleanChew™ provides a soothing and calming effect for dogs, helping to alleviate stress and anxiety.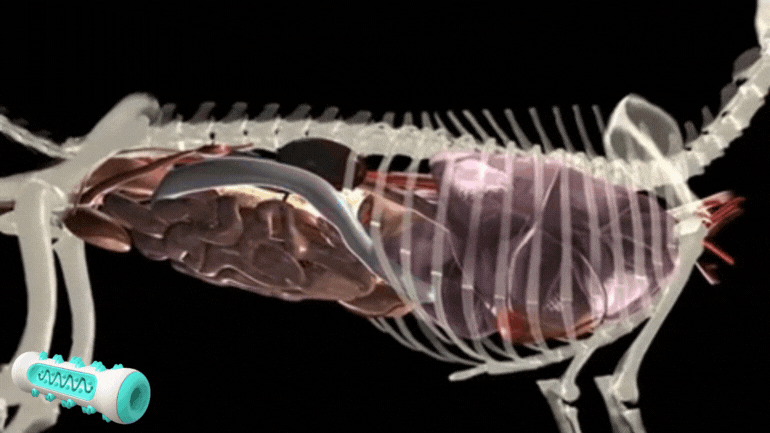 Improved Digestion
By reducing plaque buildup, The CleanChew™ supports better oral health, which can positively impact your dog's digestion and overall gastrointestinal well-being.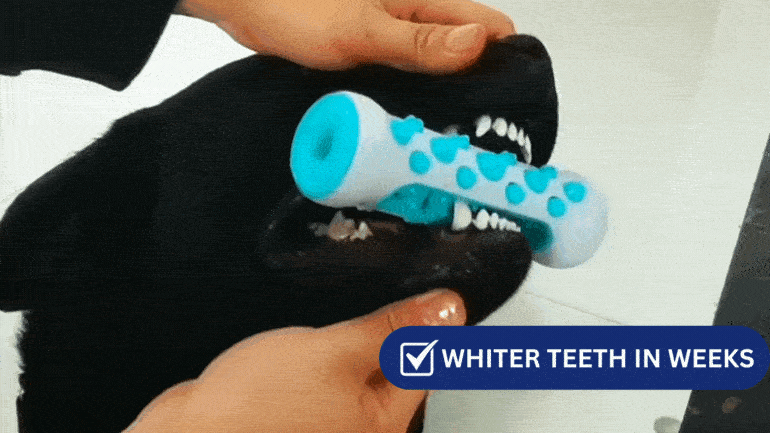 Promotes Optimal Dental Health
The CleanChew™ effectively removes plaque buildup, leaving your dog's teeth visibly whiter and supporting their overall dental hygiene.

Frequently Asked Questions
How often should I use The CleanChew™ for optimal dental care?
We recommend using The PoochChew daily, or even twice a day to maintain your dog's dental health effectively
Is The PoochChewM suitable for all dog breeds and sizes?
Yes, The CleanChew™ is designed to be suitable for dogs of all breeds and sizes, providing them with effective dental care and oral stimulation.
How do I clean The CleanChew™?
Cleaning The PoochChewM is simple. Rinse it under warm water and use a brush or toothbrush to remove any residue. It's also dishwasher-safe for added convenience.
Is The PoochChewM suitable for puppies?
Yes, The PoochChewM is suitable for puppies. Starting dental care early can establish good oral hygiene habits, and the chew toy's design accommodates puppies' developing teeth.
Is The CleanChew™ a safe alternative to traditional dental sticks or rawhide chews?
Absolutely! The PoochChewM is a safe alternative to traditional dental bones or rawhide chews, as it is made from non-toxic materials and does not pose the same risks of choking, digestive issues, or potential contaminants.
Is The CleanChew™ dishwasher safe?
Yes, The CleanChew™ is dishwasher safe. For your convenience, we recommend placing it on the top rack of your dishwasher. Alternatively, you can wash it in a bowl of warm water along with other utensils.Keeping your PoochChewM clean is easy, ensuring a hygienic and enjoyable chewing experience for your beloved furry friend.
What foods are safe to place inside the PoochChewM?
All types of food are safe to put inside The CleanChew™. You can use cooked meats or treats to entice your dog during chew time. Additionally, spreading peanut butter or doggy toothpaste on the chew toy can make the experience even more enjoyable for your furry companion. The CleanChew™ is designed to be versatile, allowing you to customize the treat stuffing according to your dog's preferences and dietary needs. Happy chewing and treat-stuffing!