Point the device at your or neighbor's dog, press the button and the dog will stop barking.
Not only does it stop the barking, but it also corrects unwanted behaviors such as: aggression, jumping, digging, etc.
The device is 100% safe and painless for humans, dogs and other animals.
It works efficiently at a distance of up to 30 meters.
Try it completely risk free thanks to our 60-day money back quarantee.
Who is this device intended for?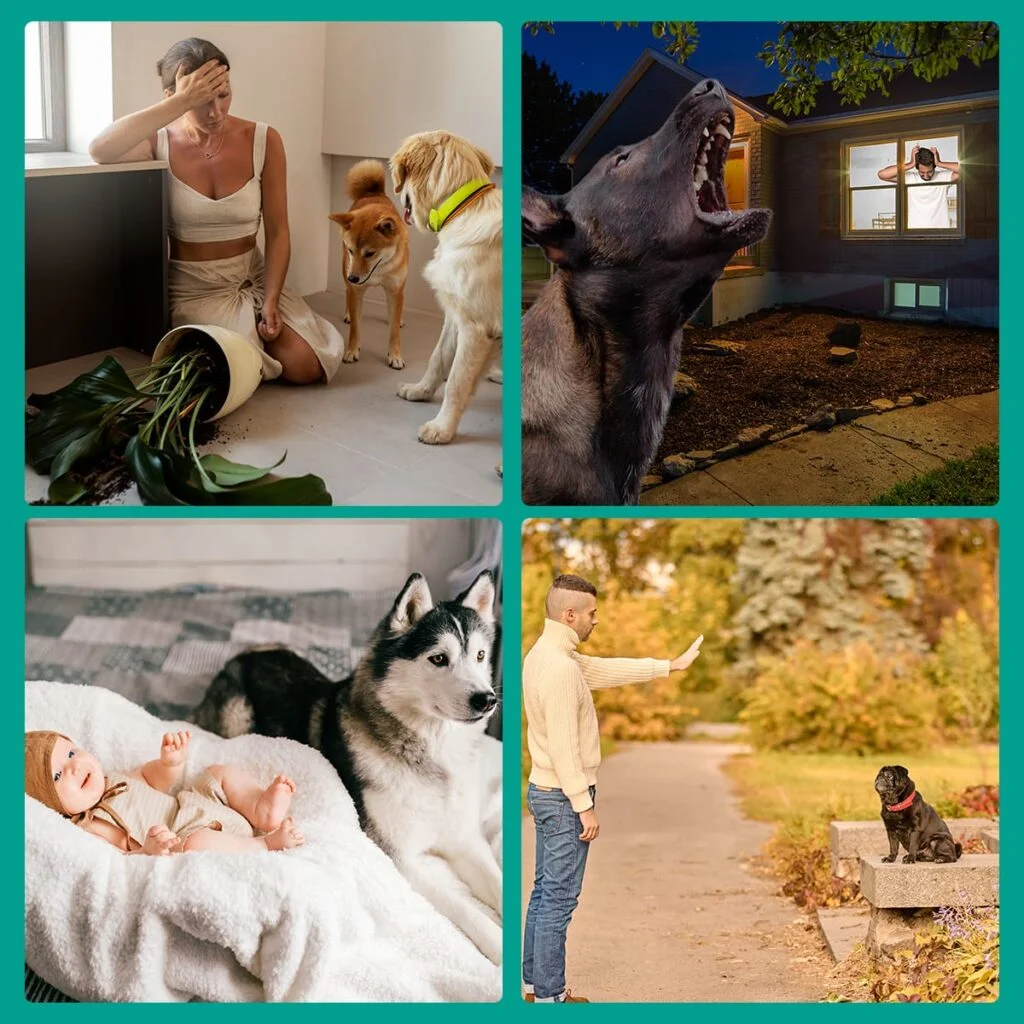 Super Simple to Use
This anti-barking device works by emitting high-frequency sound waves in the range of 25 KHZ, which is beyond the range of human hearing but irritating to dogs when they bark needlessly.
If you want to stop the dog from barking, simply press the button and the device will start emitting ultrasonic waves. These waves can startle the dog and interrupt its barking.
Over time, the dog may learn to associate its barking with the unpleasant sound and stop barking needlessly.
How It Works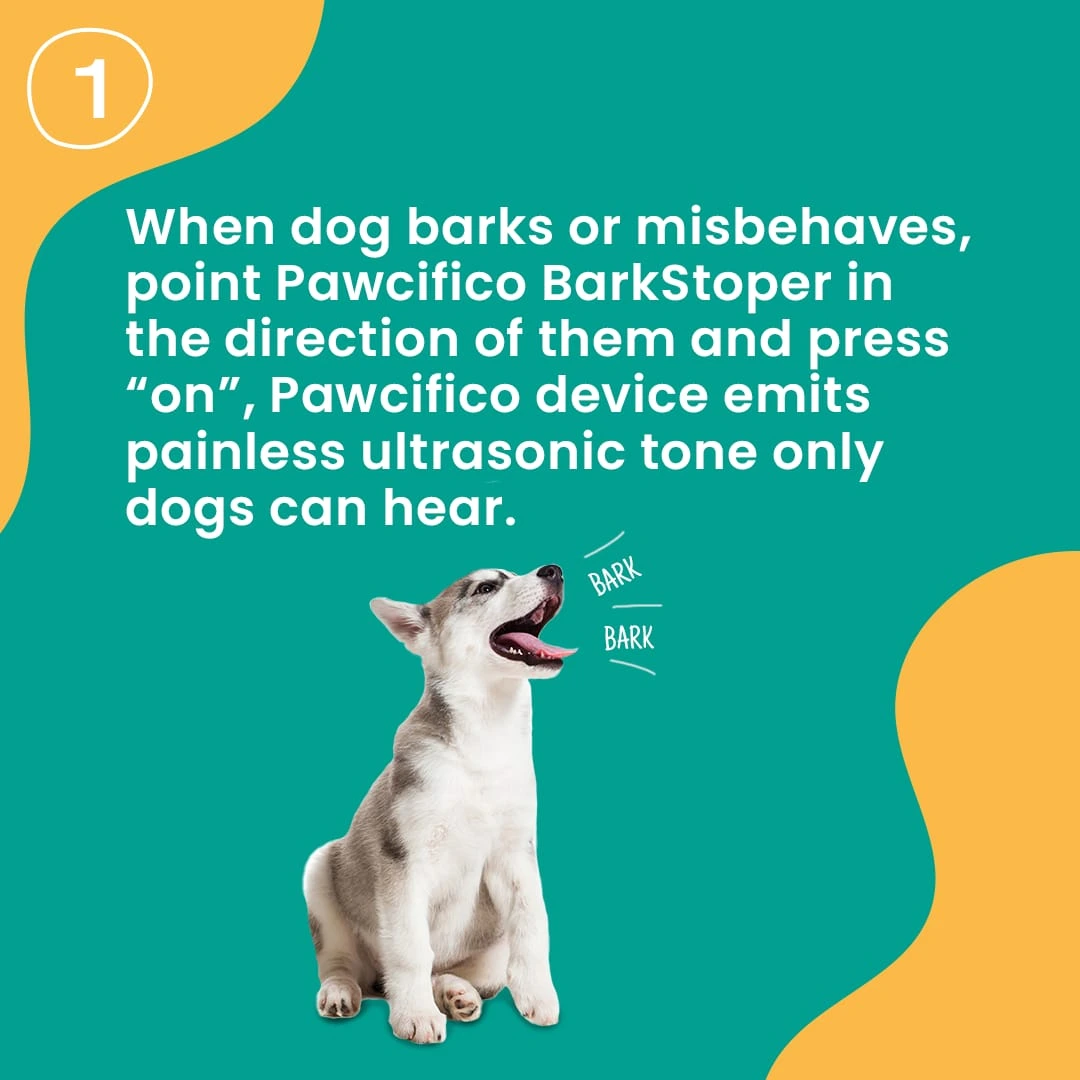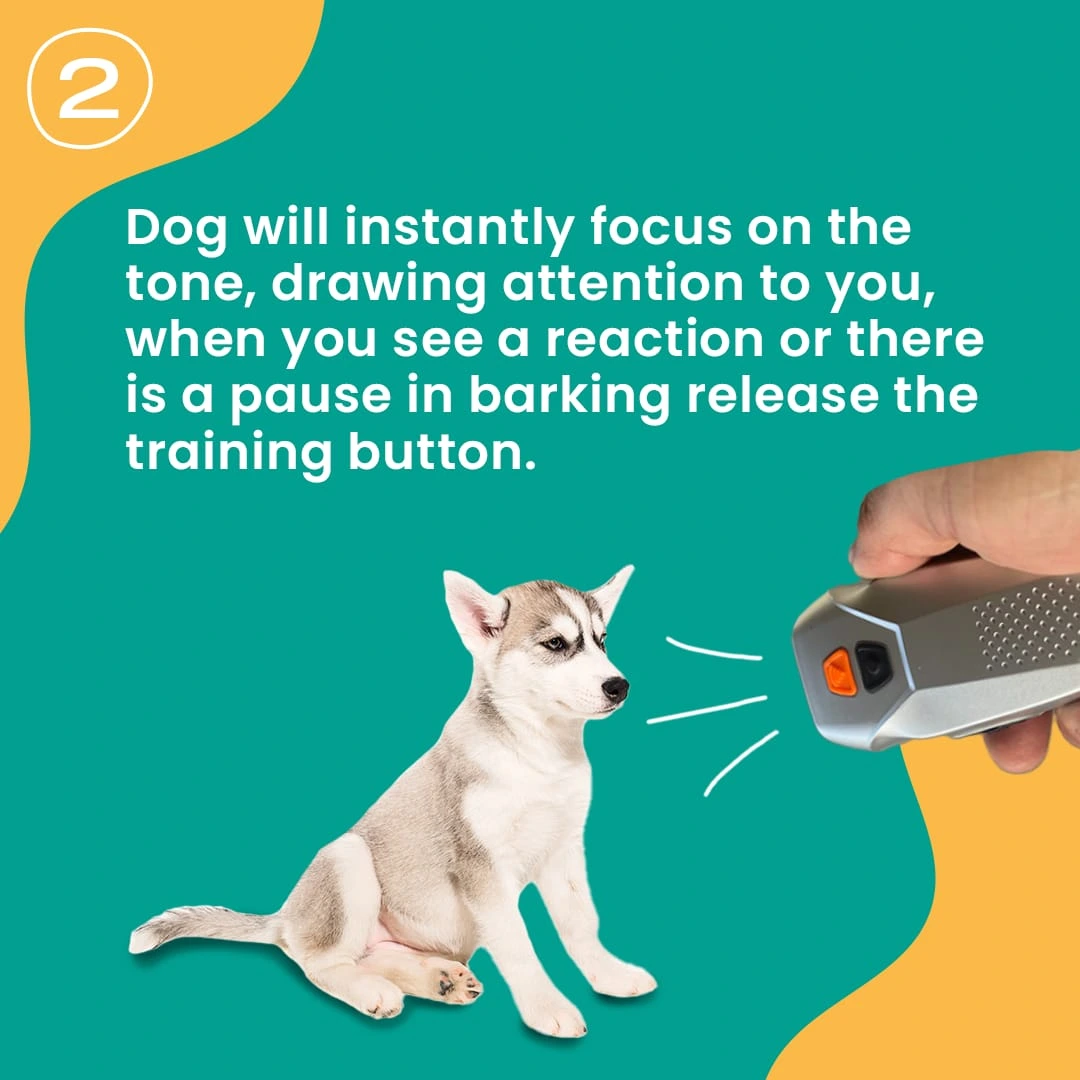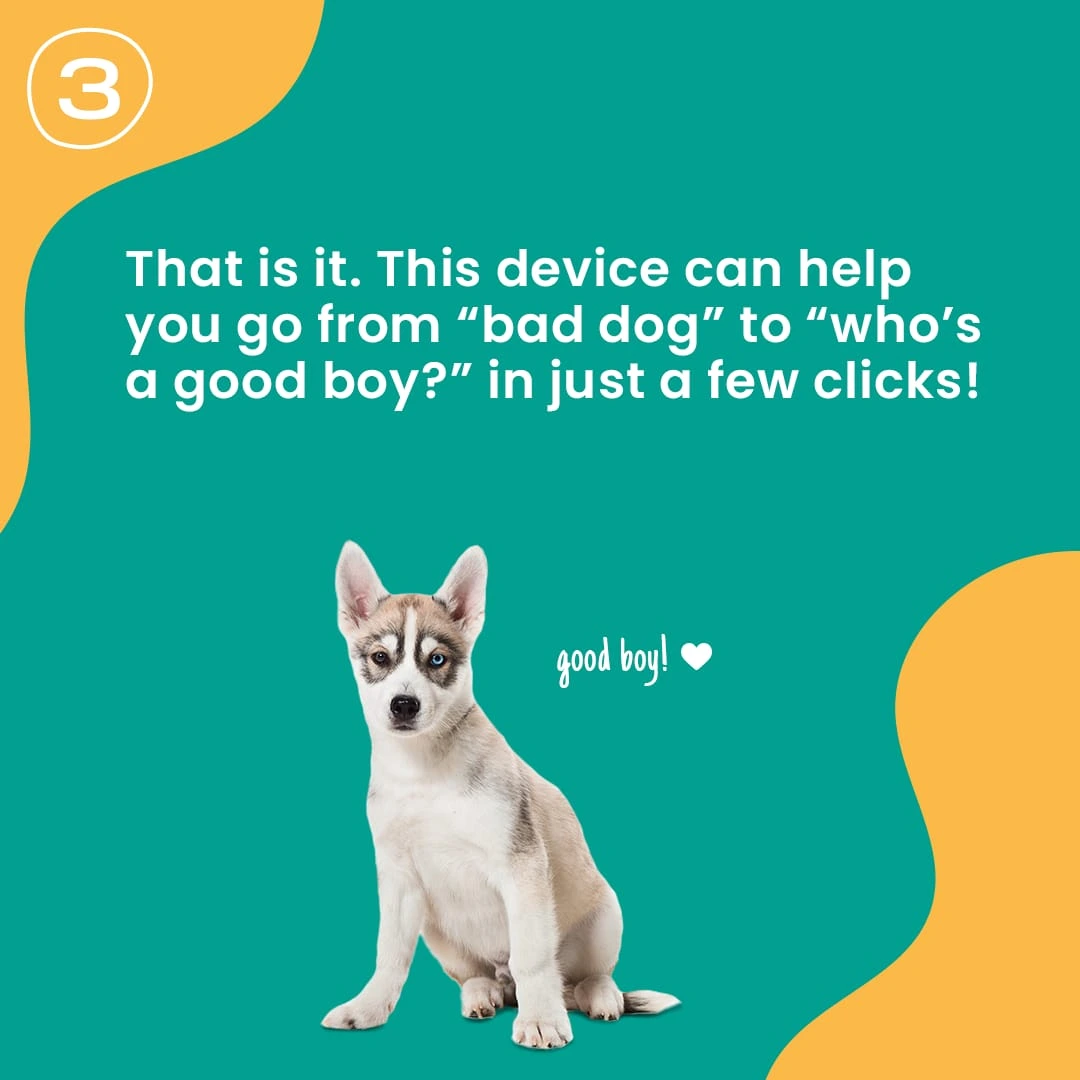 Its life (bark) changing…
Starting today, your day will be much more productive, and you will experience a greater sense of peace and enjoyment.
Discover what our customers are saying about our tool - don't just take our word for it.
⭐⭐⭐⭐⭐ Zachary Albritton No More Headaches!
We know how important your dog is to you, and we want to make sure that you feel confident in your purchase.
With our 60-day trial, you'll have plenty of time to try out the Bark Stopper and see how it works for your pup. If for any reason you're not completely satisfied with the product, you can return it for a full refund.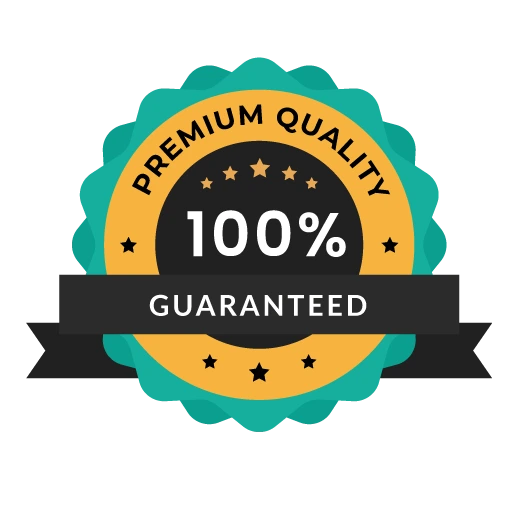 FAQ
How does the dog barking control device stop dog barking?
Just press the button and the dog barking deterrent emits an ultrasonic wave that acts on the dog to stop barking.
What are the functions of the buttons on the dog barking control device?
The anti barking device has two modes. The deterrence mode can emit high-intensity ultrasonic waves. The training mode can emit lower ultrasonic waves which can assist in training dogs
Can BarkStopper™Bark Blocker be used on all breeds and ages of dogs?
The device has a 97% satisfaction rate, indicating a failure rate of less than 3%, typically due to the dog's inherent temperament.
Just like people, dogs have varying temperaments, and only around 3% of dogs are unresponsive to ultrasonic stimuli. If your dog falls into this category, please contact us, and we will refund your purchase.
Does BarkStopper™ safe for humans, dog and other animals?
Yes, the device is designed with the safety of all in mind. The company has invested years of effort in developing and testing the product to ensure it is exceptionally safe for humans, dogs, cats and other animals.
What makes our dog barking control devices stand out?
Our devices feature dual sonar heads that are more powerful and effective than single-headed devices available in the market.
Unique vibration feedback design allows users to confirm that the device is working as intended.
It is completely harmless to both dogs and humans, ensuring safe and effective use.
Will it hurt the dog?
Rest assured that our anti barking device is completely safe for dogs and humans alike. It will not harm the dog or cause damage to their eardrums. Ultrasonic sound is a humane and effective way to address undesirable behaviors in dogs.
At what distance should I be in order for the device to work properly?
In order for the device to work effectively, you need to be a maximum of 30 meters away from the dog.
When will an anti-barking device take effect?
It's common for it to take approximately 2-3 weeks to observe noticeable results from an anti-barking device. Nevertheless, it's important to keep in mind that the efficiency may vary based on factors such as the dog's temperament, the frequency of use, and the consistency of training.

It's vital to note that anti-barking devices are not an instant solution and require patience and consistency to achieve the desired outcomes.