Say Goodbye To Wrinkles And Dark Circles Easily Without Spending Much On Treatments
Are you still looking for a solution to remove wrinkles and other imperfections in the skin?
If so, let me introduce you to our 24KS Beauty ™ Anti-Wrinkle Essence!
This amazing serum contains gold particles, hyaluronic acid extract and silk protein that are proven to signal to the skin to produce more collagen so you can:
✔️ Reduce dark circles and wrinkles visibly in just 3 weeks!
✔️ Get perfect skin without expensive surgeries!
✔️ Keep your skin hydrated and radiant wherever you go!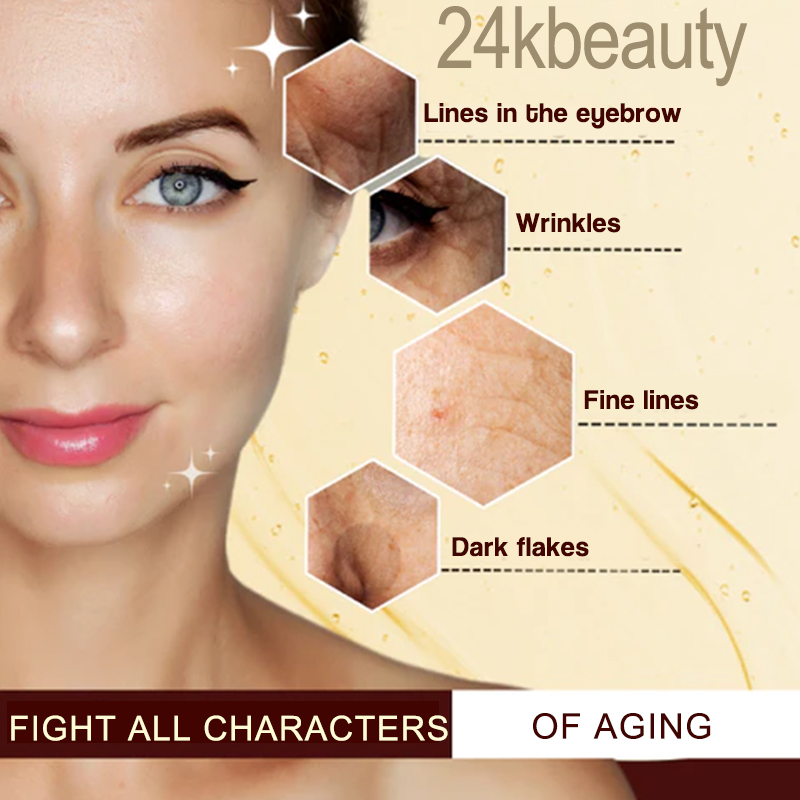 Makes You Look 10 Years Younger!
Wrinkles and dark circles are a natural part of aging. But now you can easily wipe them off your face!
With the help of powerful anti-aging properties packaged in a serum, 24KS Beauty ™ Anti-Wrinkle Essence helps you to:
✔️ Get rid of skin defects quickly and increase your self-esteem!
✔️ Reduce years of stress and aging on your face in a simple way, so that you look 10 years younger!
✔️ Get clinical quality results without having to spend a lot of money!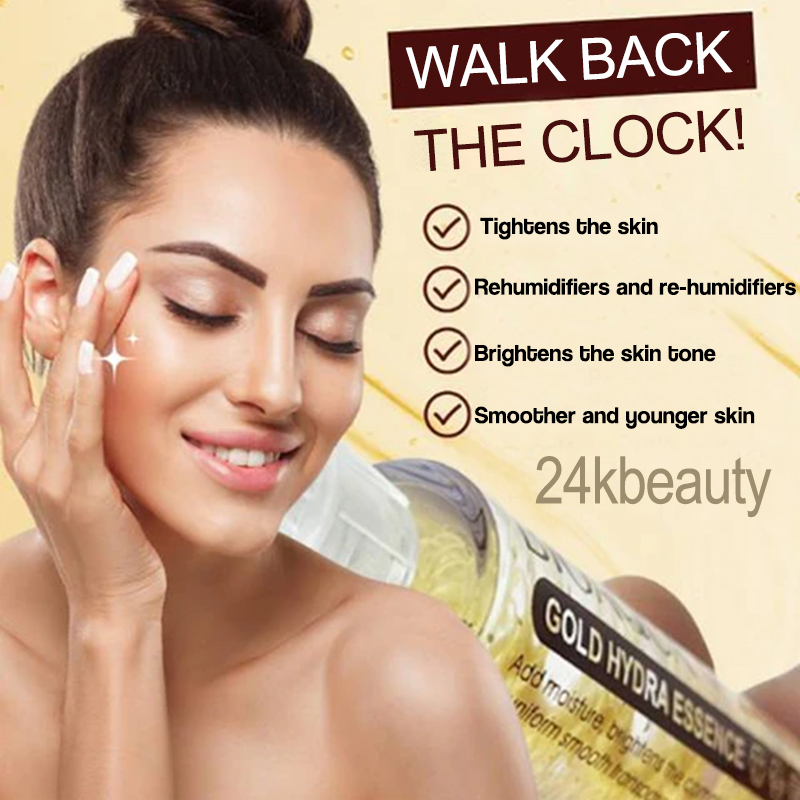 Turn The Clock Back On Your Face And Get A Fantastic Glow!
No need for other creams, expensive treatments or needles! Reduce the visibility of wrinkles and dark circles with 24KS beauty ™ Anti-Wrinkle Essence LIGHT AND PAIN-FREE!
All you have to do is apply the serum on your clean and dry face and let it do the magic!
FEATURES THAT OUR CUSTOMERS LOVE:
✔️ No side effects, no allergies and safe to use!
✔️ Very easy to apply and not greasy!
✔️ See visible results in just 1 weeks!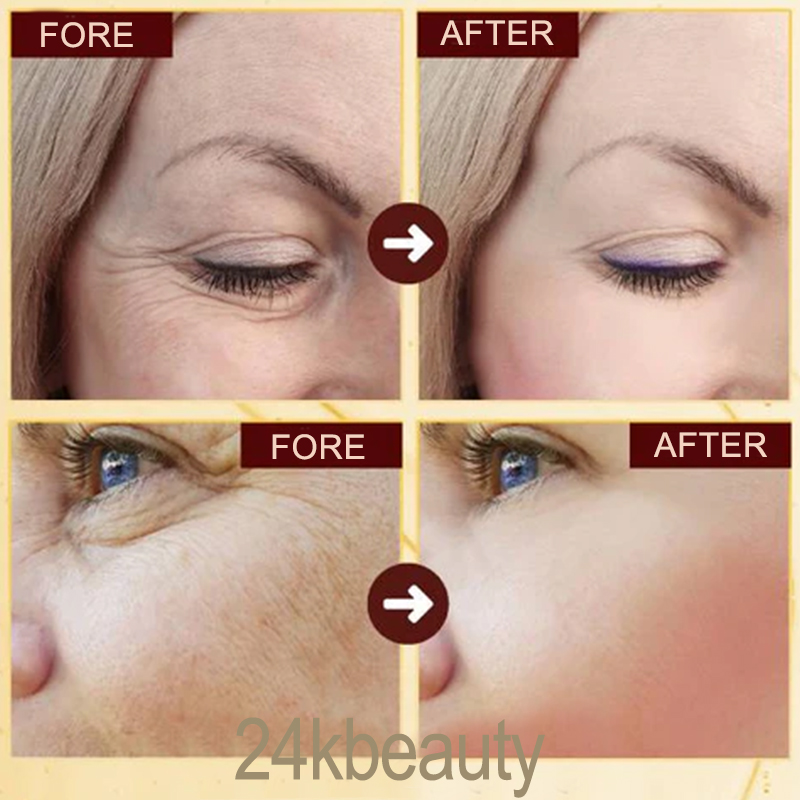 Order Now And Get A 60-Day Money-Back Guarantee!
Let's be honest: 24KSbeauty ™ Anti-Wrinkle Essence sounds nice and good. But we can understand that you are suspicious if this really works for you.
With that said, we want to offer you a 30-day trial of our 24KS beauty ™ Anti-Wrinkle Essence.
So if you do not get the best experience with it, just return it to us and we will give you a full refund guarantee!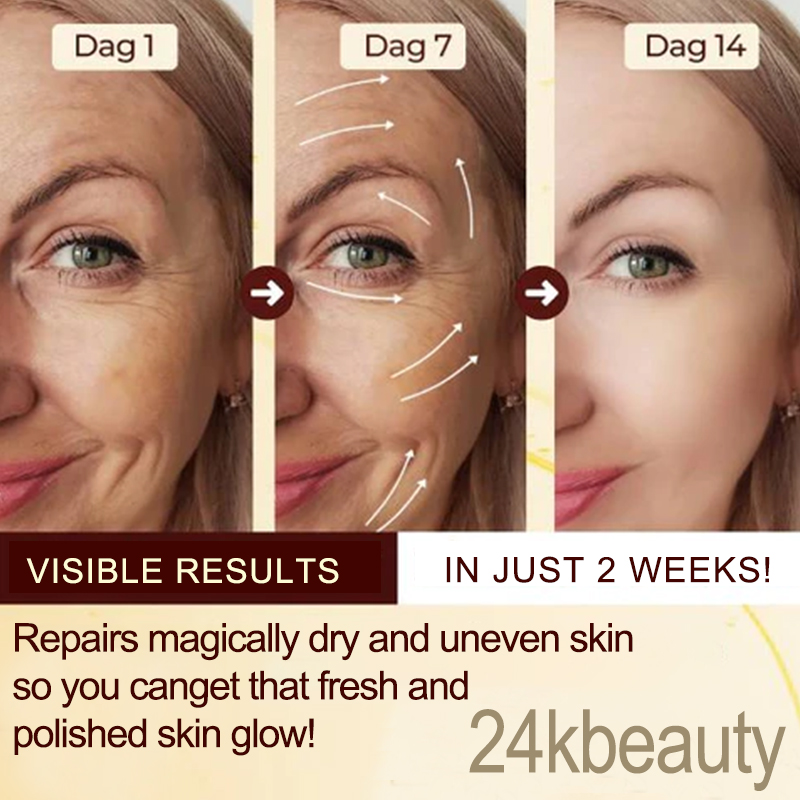 Q:Is it skin friendly?
Yes! 24K beauty ™ Anti-Wrinkle Essence is made with completely natural ingredients that are safe and non-toxic, which makes it safe for all skin types!
Q:Is it easy to use?
Yes. After cleansing the face, apply a drop of 24KS Beauty ™ Anti-Wrinkle Essence on the face. Gently massage it into the face with your fingers and it's done! Enjoy a smooth, glowing skin without wrinkles wherever you go!
Q:How long does the shipping take?
We ship our goods from different warehouses around the world and use different delivery methods to be able to give you fast and free delivery. Right now, our delivery times are 7-10 working days.